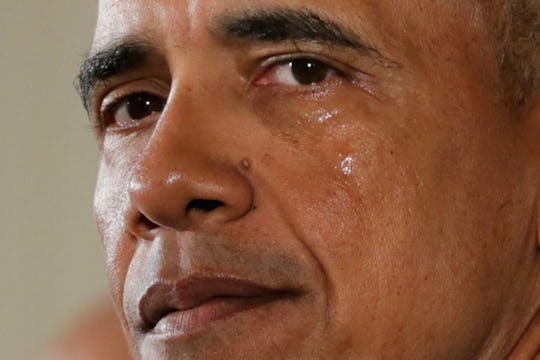 Getty Images
President Obama Announces Gun Control Reform But It Might Not Be Enough For Some
In the wake of various domestic terrorist attacks and shootings, President Obama announced executive actions for gun control reform. His new actions will require more intense background checks and focus more attention to enforcing gun laws. The President said:
Although we have a strong tradition of gun ownership, even those who possess firearms for hunting, for self-protection and for other legitimate reasons want to make sure that the wrong people don't have them for the wrong reasons.
But his reform sort of stops very short of a lot of the big changes that have stopped legislation in the past, according to the New York Times. According to them:
Mr. Obama will merely clarify that existing laws require anyone making a living from selling guns to register as a licensed gun dealer and conduct background checks. White House officials said the president would note that criminal penalties already existed for violating those laws.
It's no wonder that the New York Times is a little short with the President's new legislation. Last month after the shootings in San Bernardino, the New York Times published an editorial begging for gun reform. It wrote that not facing gun reform was:
... a moral outrage and a national disgrace that civilians can legally purchase weapons designed specifically to kill people with brutal speed and efficiency. These are weapons of war, barely modified and deliberately marketed as tools of macho vigilantism and even insurrection.
The new reforms don't go as far as some might hope. But it does place heavier restrictions on selling guns and permits to carry. While armed militias storm federal buildings in Oregon, it's worth remembering that President Obama has been outspoken about gun reform for the duration of his presidency. It might be time that he's finally trying to make a change.
Image: Mark Wilson/ Getty Images