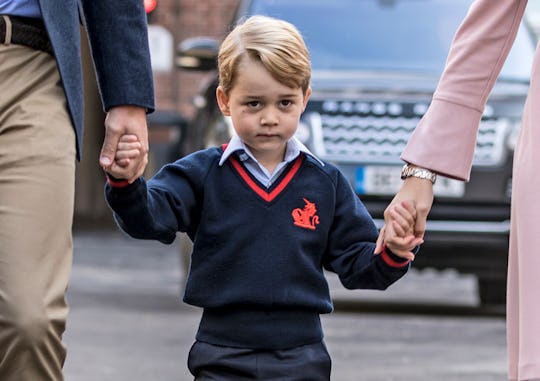 WPA Pool/Getty Images Entertainment/Getty Images
7 Of The Wildest Gifts Prince George Has Received For His Birthday
In just under a month's time, Prince George, son of Duke and Duchess of Cambridge, will turn 6. For the past five birthdays, the Prince has been overrun with the glad tidings of a great many benefactor. Being third in line for the throne, Prince George is likely going to continue to receive truckloads of presents for the rest of his life. It is truly fascinating to see what people gift the tiny royal, with reports ranging from the benign to the bizarre, so I've found the wildest gifts Prince George has received for his birthday.
Most of us have received something exceptionally strange for our birthdays at some point, but the gifts for royalty really go off the cliff into pure head scratching territory. Since George was a baby, William and Kate have repeatedly requested that no one send gifts to little king-in-training, but on one trip abroad his royal cuteness reportedly received over 700 gifts, noted London's Telegraph. Most of them truly strange for a child to receive.
I mean, I don't know how many rare animal pelts or custom, handcrafted surfboards that I owned at 18 months of age, but I'm pretty sure the answer was not "multiple."
Combing through the official "Royal Gift List" is a bit like looking into a funhouse inventory filled by a very wealthy and eccentric hoarder, and it's actually quite a lot of fun. Note that many of these actually never get to the prince. They're donated or housed in the royal coffers, according to reports. Also, while he has received some bananas gifts, mostly he gets things like books and stuffed animals, which make a heck of a lot more sense.