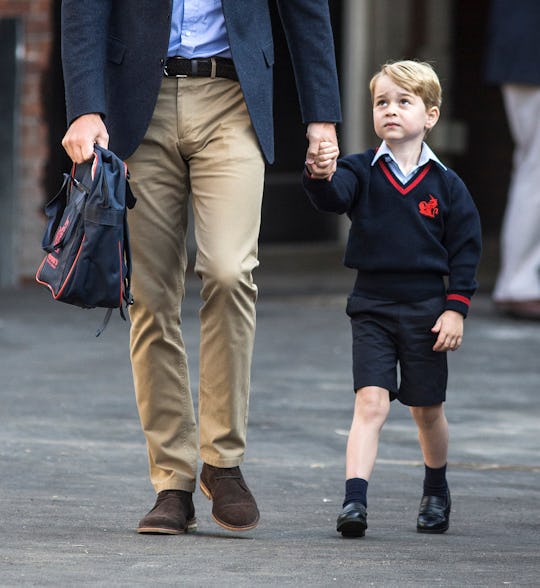 WPA Pool/Getty Images Entertainment/Getty Images
7 Life Lessons We Can All Learn From Prince George's School Rules
It's back-to-school season for everybody, even young members of the British Royal Family. The return to books, structure, and classroom rules applies to just about all kids. But the things we can learn from Prince George's school rules may be more than a little enlightening for your own family.
Prince George attends Thomas's Battersea, a private family-run institution in London, as noted in The Telegraph. Basically, kindness is everything. "The most important school rule, which applies to every member of the school community, is to 'Be Kind,'" according to the school's list of aims and values. In fact, there appears to be a strong focus on character development overall.
Of course, if you're at all familiar with the rules and policies of Thomas's Battersea, it's probably the school's take on best friends. "There are signs everywhere saying 'Be kind,' that's the ethos of the school," said Jane Moore on the British talk show Loose Women, according to Insider. "They don't encourage you to have best friends." Although this may sound harsh, it looks like the policy is in place to discourage any students from feeling excluded. It's less about breaking up close friends and more about, say, making sure the entire class is invited to a birthday party.
But this is just the beginning of the rules and policies at Thomas's Battersea. Read on to learn all about the lessons Prince George is learning, too.