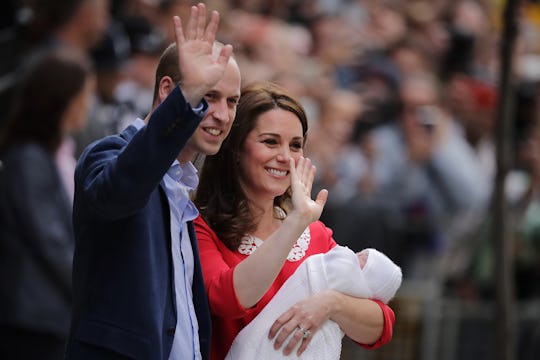 Dan Kitwood/Getty Images Entertainment/Getty Images
Prince William's Realest Dad Moments Prove He Always Tells It Like It Is
It's hard parenting children — especially when your job as a member of the royal family never really ends. For Prince William, the demand to be "on" at almost all times is undoubtedly difficult, but that doesn't mean the prince isn't seen enjoying time with his children. Prince William's realest dad moments show how great of a dad he is.
Thanks to his position as second in line for the throne, Prince William is in the public eye quite often. People have watched him grow up since he was a baby and now as the father he is today. Not only is it an amazing transformation to think back on, but it sometimes seems like it all came about so quickly!
Prince William married Kate Middleton on April 29, 2011 in Westminster Abbey, London. In 2013 the couple welcomed their first son, Prince George, on July 22 in the very same hospital Prince William himself had been born in. Then, on May 2, 2015, Middleton gave birth to the couple's first daughter, Princess Charlotte. And finally, on April 23, 2018, the couple welcomed their third child, Prince Louis.
Having kids so close in age makes for a lot of interesting moments means there's no shortage to choose from when it comes to Prince William and his kids. Here is a list of some of Prince William's realest dad moments.