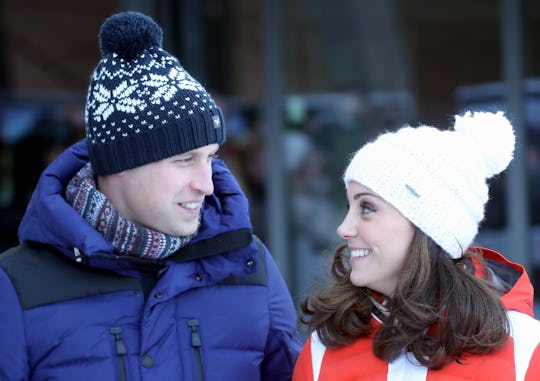 Chris Jackson/Chris Jackson Collection/Getty Images
Prince William Loves Gushing About His Wife Kate Middleton — Here's Proof
The Duke and Duchess of Cambridge are the real-life fairy tale gift to the world that just keeps on giving. Through years of marriage and three children together, Prince William's sweetest quotes about Kate Middleton show that the two of them are still just as in love as ever. For those not quite in the Valentine's Day spirit, they may be just what you need to feel the butterflies fluttering.
After meeting in college at St. Andrews University in Scotland, Prince William and Middleton commenced living out the fairy tale love story. A prince who marries a non-royal — how many movies have been made about that subject? Too many to count, I'd say. Since their engagement in 2010 and regal wedding the following year, the pair have gone on to have three beautiful children together.
Throughout their years together, the couple has spoken to the press about one another numerous times. And while they're not big on PDA — royal protocol and all that — they have said some seriously sweet things about one another.
Kensington Palace is usually a pretty busy place on Valentine's Day. Conflicting schedules, charitable engagements, and three young children leave little time for traditional V-Day celebrations, but a look back on Prince William's comments his princess show that the love it still very much alive.