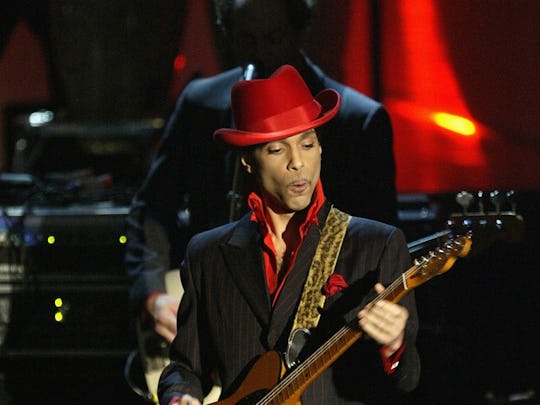 Frank Micelotta/Getty Images Entertainment/Getty Images
Prince's Last Performance Made Clear That His Music Always Came First — VIDEO
The artist currently known as Prince and beloved to so many is dead at age 57. His body was found in his home in Minnesota on Thursday morning. He had a medical emergency on April 15, but told fans the next day that he had made a full recovery from the flu. Prince's last performance was in Atlanta during his Piano & A Microphone Tour.
Prince's Piano & A Microphone Tour was just as it sounds. Imagine Prince, surrounded by candlelight, accompanied onstage with only a baby grand piano, singing like only Prince could into a single microphone. His final two shows of his life were at The Fox Theatre in Atlanta. Both performances were sold out, and reviewers, fans, and critics applauded the shows as magical, intimate, and a wonderful, stripped-down, no-frills showcase for an incredible voice.
He even performed some old classics, like the anthemic "Purple Rain." Both shows lasted about an hour and a half. While Prince himself admitted he had been having health issues, there remains some mystery surrounding his death, which seems sudden. In the past two weeks he had cancelled two performances due to poor health, then postponed them, then, finally, took to the stage in Atlanta, Georgia. Last Friday, when flying home to Minnesota after those final performances at the Fox Theater, Prince's private jet made an emergency landing in Molina, Illinois, due to heath concerns. Prince was quickly taken to a local hospital, but some hours later he was released. Later, he said he was suffering from the flu, and a representative assured worried fans that he was recovering and resting at his home in Minneapolis, Minnesota. Less than one week later, he died.
Prince will forever be remembered for his incredible hairstyles, love of ruffles, inventive songwriting, sultry dancing, amazing makeup skills, and devoted fans. His hits include "Purple Rain," "Kiss," "Raspberry Beret," and "Little Red Corvette." After rocketing to fame in the 1970s, he became an active force for innovation in pop music, an advocate for animal rights, a champion for his home state of Minnesota, and a dedicated performer. He will be missed by many.
In this video, taken during his final performance in Atlanta, Georgia, Prince is onstage, surrounded by fans, singing "Purple Rain." He asked them to sing along with him, and they did. A consummate performer and constant innovator, known as a symbol and a symbol for eccentric invention, it seems only right that this was his final song.