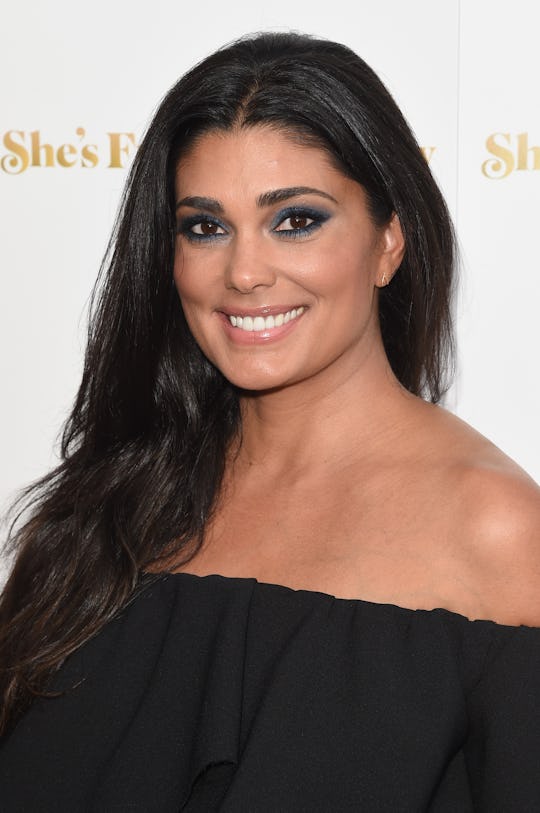 Jason Merritt/Getty Images Entertainment/Getty Images
Rachel Roy Responds To Beyonce's 'Lemonade' Controversy, But Fans Aren't Buying It
After Beyoncé released her visual album, Lemonade on HBO on Saturday night, the world realized one thing: Jay Z may have allegedly had an affair, and whoever emerged as the "side chick" to his alleged cheating was quickly going to have a massive Beyhive after her. In a bizarre turn of events, that role was swiftly assigned to fashion designer Rachel Roy, thanks to a slightly suspect Instagram picture she posted just after Lemonade hit screens nationwide. Soon after, Rachel Roy responded to the Lemonade controversy on Twitter, but the response was a bit late for Beyoncé fans.
As is the case with any highly scrutinized celebrity couple, cheating rumors have swirled around Jay Z and Beyoncé for years. The rumors reached a fever pitch in 2014, after elevator footage emerged of Beyoncé's sister, Solange Knowles, attacking Jay Z in an elevator as Beyoncé stood calmly by. Hollywood Life reported even then that the fight may have been connected to Rachel Roy. Romper has reached out to Jay Z's reps for comment and is awaiting a response.
Fast forward to two years later. After Beyoncé's Lemonade hinted (strongly) at a possible cheating scenario this Saturday, fans quickly rallied to join a witch hunt for the woman with whom Jay Z may have cheated on Beyoncé. The one hint that the Beyhive had to go on was a line in Beyoncé's Lemonade track, "Sorry":
He only want me when I'm not there; He better call Becky with the good hair.
Roy didn't do herself any favors either. Around the same time that Lemonade hit the HBO screen, the designer posted a picture on her personal Instagram with the caption,
Good hair don't care, but we will take good lighting, for selfies, or self truths, always. live in the light #nodramaqueens.
Unsurprisingly, it wasn't long before the Beyhive was pelting Roy's social media accounts with lemon emojis and plenty of hate. Her Wikipedia page was even edited 182 times, until it was locked. Roy quickly made her Instagram private and posted the following statement on Twitter:
In the words of '00s singer JoJo, however, Roy's response to the Beyhive may be "too little too late." The response from Beyoncé fans was definitely not accommodating:
I have a feeling we'll never really know who "Becky with the good hair" truly is — Beyoncé is notorious for tightly controlling her image and keeping her private life private. Since her relationship is no one's business but Bey's, I figure it's best for fans to let that privacy remain intact — even if that means ignoring provocation from potential Beckys. Engaging in a digital witch hunt has never led to any good, and Beyoncé has more than proven her ability to shut down haters all on her own.
That said — let the Rachel Roy controversy be good advice to never, ever poke the Beyhive. They're happy to swarm.