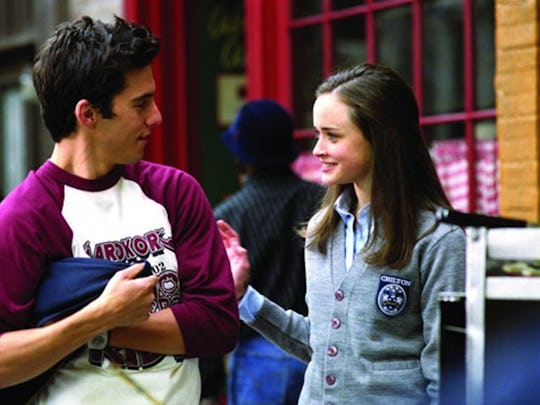 Warner Bros.
Ranking Rory's 'Gilmore Girls' Boyfriends Because Everyone Has A Favorite
As the premiere of Gilmore Girls: A Year in the Life gets closer and closer, the rumors surrounding the show continue to swirl. It's already been confirmed that all of Rory's ex-boyfriends will be making an appearance in the four part revival event, but does that mean Rory will get back together with any of them? Could she possibly even marry one of them? It's too soon to tell and the cast and producers are staying tight lipped about what fans will see in the revival. Still, that hasn't stopped fans from ranking all of Rory's boyfriends on Gilmore Girls and stating which of Rory's exes she truly belongs with.
When it comes to Rory's exes, there's always been a team for each one. There's Team Dean, Team Jess, and Team Logan, and no matter what, you can never get them all to agree. That's because the truth is there's really only one guy that's perfect for Rory and if you disagree you're just wrong, there's no room for discussion. (Just kidding, I will talk about all things Gilmore Girls any time and any place.) So if you're still on the fence of which of Rory's former beaus you want to root for, take a look at my rankings below and see if you agree with who lands where. Please note that these rankings are listed from worst to best.