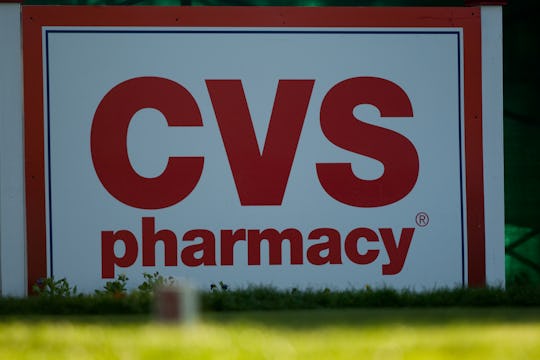 Darren Carroll/Getty Images Sport/Getty Images
Raritan Pharmaceuticals Issues Recall Of Homeopathic Ear Relief Liquid & Teething Tablets
If you've been giving your children homeopathic products for ear and teething relief, you might want to check the labels, and then potentially hold off for the moment. Raritan Pharmaceuticals just issued a recall of homeopathic ear relief liquid and teething tablets, because the remedies contain varying levels of belladonna extract. Belladonna poisoning can cause a whole host of scary side effects, including death.
The recall is voluntary, with Raritan representative Sushant Pradhan telling CNN that it "is a precautionary action." (Raritan did not immediately respond to Romper's additional request for comment.) According to a statement on the U.S. Food and Drug Administration's website, the recall affects products sold at CVS Pharmacy stores nationwide. The products in question are the CVS Homeopathic Infants' Teething Tablets, CVS Homeopathic Kids' Ear Relief Liquid, and Kids Relief Homeopathic Ear Relief Oral Liquid. Apparently, when the FDA tested the products, the amount of belladonna in them varied, not matching the amount listed on the label.
Belladonna comes from a plant called deadly nightshade and yes, it can sometimes be deadly when consumed in excess. (It can also, in less serious but still pretty bad cases, cause excessive sleepiness, seizures, agitation, and more.) Homeopathic products typically contain a trace amount of a toxin, but the issue is that, with these products, the trace amount might not be so trace.
Luckily, so far, no one has reported being adversely affected by using the products this time around. However, this is not the first time that products containing belladonna have been in the news recently. Back in October, the FDA warned parents about Hyland's teething tablets, which also contained inconsistent amounts of the toxin. At the time, ten children who had reportedly been using homeopathic teething products died, and hundreds more cases of adverse side effects were reported. Although the FDA did not conclusively link the deaths to the homeopathic medicine, the agency recommended that consumers stop using the products, and Hyland's discontinued distribution in the United States.
With this recall, customers who have questions about a product they purchased can contact Raritan Pharmaceuticals at 1-866-467-2748 during business hours.
And for parents who are worried about soothing their fretting babies without the aid of these products, take heart. Some scientific evidence suggests that homeopathic products may just be elaborate placebos anyway. Plus, the American Academy of Pediatrics has a whole list of tips for helping babies deal with teething issues without medications, including the good old method of massaging their gums with a clean finger dipped in cool water.