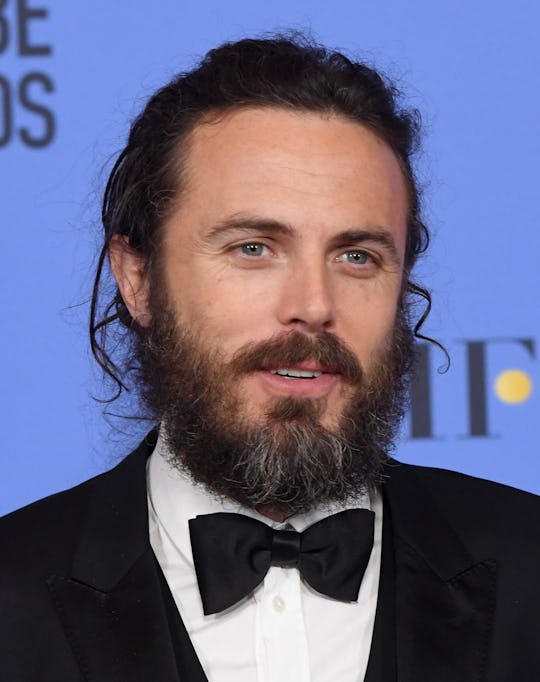 Kevin Winter/Getty Images Entertainment/Getty Images
Casey Affleck Receives Mixed Reactions For His Nom
Most film junkies would bet on Casey Affleck as a 2017 Oscar nomination contender. After all, his performance as an uncle who is compelled to raise his grieving teenaged nephew in Manchester By the Sea has racked up a ton of praise from film critics. With this in mind, it's interesting to take a peek at the reactions to Casey Affleck's Oscar nomination.
Although he has received exceptional praise for his latest role, Casey Affleck has delivered many accomplished performances over the years. In fact, according to IMDB, he has appeared in many critically-acclaimed films including Interstellar, I'm Still Here, and The Assassination of Jesse James by the Coward Robert Ford. Additionally, IMDB noted that his role as a supporting actor in the last film earned Affleck an Oscar nomination in 2008.
Even prior to the Oscar announcements, Affleck's role as Lee Chandler in Manchester By the Sea earned the actor high praise. According to a review from The Boston Globe, this is the role in which Affleck comes into his own as an actor, playing the haunted, distant janitor. And he has already won a Golden Globe, as well as a host of additional awards, for this role.
However, current controversy has some people questioning whether Casey Affleck deserves an Oscar. As noted in The Daily Beast, Affleck has faced accusations of sexual harassment, ranging from profane comments to inappropriate physical contact. In fact, two women who worked with him, Amanda White and Magdalena Gorka, later filed million-dollar lawsuits against him, as further explained by The Daily Beast. Eventually, both cases were settled out of court, as noted by Refinery 29. He later alluded to these lawsuits in a Variety interview, noting "people say whatever they want." Whether this controversy will affect his actual chances at an Oscar remain to be seen. But it has sparked quite the conversation on Twitter.
Some were pleased with his nomination.
But others were miffed about the nomination, based on his indiscretions.
Time will tell whether these allegation actually affect Affleck's shot at an Oscar. In the meantime, plenty of fans and detractors alike will probably have a lot to say about his prominence as a nominee. Fans of film will have to wait and see how all this plays out at the actual ceremony.