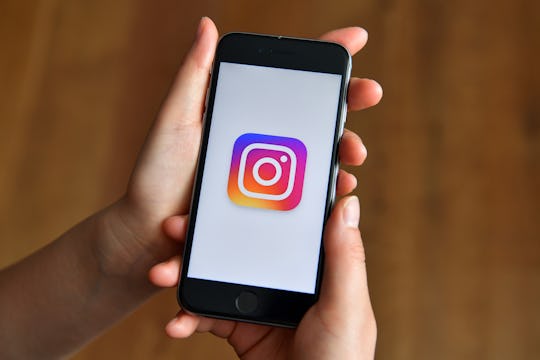 Carl Court/Getty Images News/Getty Images
Reactions To Instagram's Zoom Function Reveal Moms Have Been Trying To Zoom In For Years
Social media noobs and aficionados alike let out a resounding "FINALLY!" when Instagram announced its new zoom feature on Wednesday. Reactions to Instagram's zoom function reveal that it's a feature Instagrammers have been longing for quite some time — over five years, to be exact. (But who's counting?) The move isn't terribly surprising from the photo sharing platform acquired by Facebook four years ago: Earlier this month, Instagram released an update to its Instagram Stories feature allowing 'grammers to zoom while shooting video. Finally enabling the zoom function to Instagram photos and videos seems like the next logical step for the social media platform that boasts more than 300 million daily active users, according to the company.
As 'grammers reacted to the zoom function news across Twitter Wednesday, one word kept coming up again and again in tweet after tweet — "Mom" — specifically the fact that moms everywhere can finally zoom in on 'grams they've been trying to pinch and expand for years now, to no avail. Confession: I've totally tried to zoom in on Instagram photos and videos myself... and yes, I'm a mom, too — but not like those moms (aka, our moms) — I'm like a cool mom!
The "Mom, You Can't Zoom In On Instagram" social media crisis is nothing new. It's understandable why anyone might try to zoom in on Instagram photos and videos, since basically every other app available will let you zoom in and out. Previous to today's app update, if you wanted to take a closer look at anything on Instagram, you had to open a user's account on your desktop... which kind of defeats the whole purpose of looking at photos within the app.
Even since the earliest days of Instagram, curious moms have been trying to zoom in on photos of their kids and gorgeous plates of food:
With so many other apps and smartphone cameras using the double-tap gesture to zoom, moms everywhere tried to double-tap photos in Instagram — seems natch, right? Double-tapping will "like" or "heart" a photo rather than zooming in.
Instagram pros and casual users like your grandma will have to use the pinch and expand gesture to zoom in on Instagram, like so:
As news of the new Instagram zoom function made its way across the web, sons and daughters — fed up with their moms' futile attempts to get a closer look at that sweet artisanal cocktail they had last night — rejoiced everywhere.
What a time to be alive, indeed.