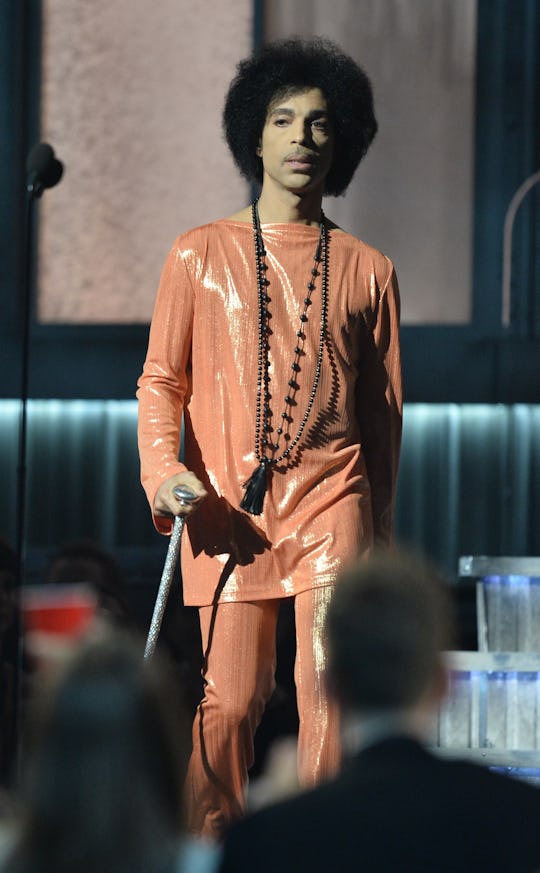 ROBYN BECK/AFP/Getty Images
Reactions To Prince's Death Are Just As Heartbreaking As You'd Imagine
Social media was in a frenzy on Thursday, after reports of a death at the Paisley Park compound of musician Prince began hitting headlines. Though confirmations were slow to trickle in, the Associated Press had eventually confirmed the news: Prince (born Prince Rogers Nelson), had died at the age of 57 in his Minnesota home. Immediately, heartbreaking reactions to Prince's death began flooding Twitter, with longtime fans mourning the loss.
"I literally interrupted my entire office to gasp in horror at hearing of prince's passing," one fan tweeted. "I won't accept this," lamented another. "Prince is supposed to outlive us all."
According to AP reporters, the musician's publicist, Yvette Noel-Schure, confirmed that Prince's body had been found inside the Chanhassen compound Thursday morning. Earlier in the day, local police had refused to release any information, stating only that there had been a fatality at the home. "We are not releasing any information regarding the identity of the person who died until next of kin is notified," Carver County Sheriff spokesman Jason Kamerud had told CNN in a statement.
By early afternoon, however, news of the artist's passing had begun to hit social media in full force, with the reality of the situation hitting many particularly hard:
Celebrities and public figures alike began posting condolences and heartfelt remarks of their own:
Fans everywhere used the social media platform to cope with the announcement in whatever way they could:
Some spent the afternoon remembering the artist's legacy and lighter moments:
For the most part, it seemed that Twitter on Thursday was hell-bent on showing the rest of the world exactly why Prince's life, legacy, and passing mattered — and unsurprisingly, it succeeded.