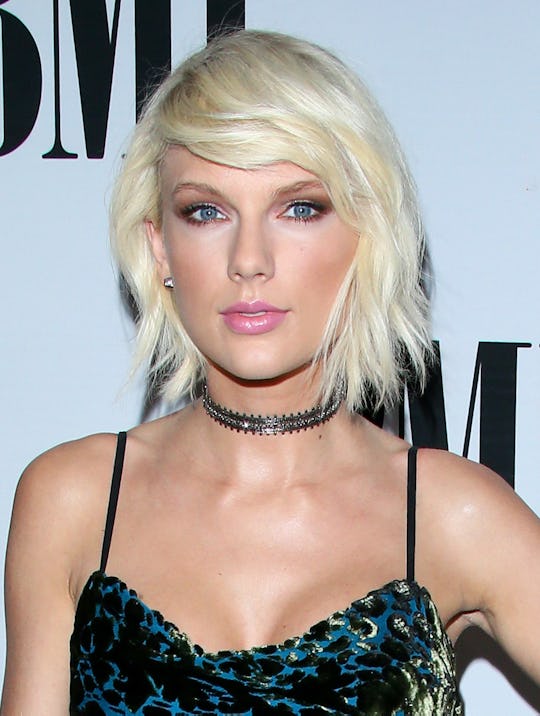 Mark Davis/Getty Images Entertainment/Getty Images
Reactions To Taylor Swift & Tom Hiddleston Reportedly Dating Are Very Emotional
Cue music. Ahem, I have good news. But maybe bad news depending on how you view Taylor Swift's relationships. Wednesday, June 15, will forever go down as the day all things went to Hell, because it was revealed that Taylor Swift and Tom Hiddleston are reportedly dating. I know. Sit down, take a breath, pour yourself a huge glass of wine, because things are not OK. How do I know this? Well, the interwebs has officially exploded at the news of the alleged relationship, as they should. Don't believe me? Just look at the reactions to Taylor Swift and Tom Hiddleston reportedly dating, and tell me that this isn't the Armageddon Bruce Willis was waiting for in 1998.
A long, long time ago — like, earlier this month — DJ extraordinaire Calvin Harris and Musical Genius Speaking To All Of Our Hearts Taylor Swift broke up. When the Harris and Swift rapture happened, things looked bleak for our world. What was going to happen to us if the First Couple of America (note: Harris is from abroad, but we love him like our own) was no longer together. Would we just fizzle up like a raisin in the sun? Would we *poof* into nonexistence? Can we even live?
Now, let's all take a moment to do some of the necessary paperwork. Nothing is confirmed. Nothing is known, but let me say, things are looking pretty cozy on this very uncomfortable rock the two were snapped sitting on. Exhibit A though Z.
So, how is the world reacting to it? Let's examine the highs, the lows, and the slow burning of every sleepy beach town sea scape the alleged couple has ignited.
Those That See The Good In All Of This...
The Bad...
The Opportunity...