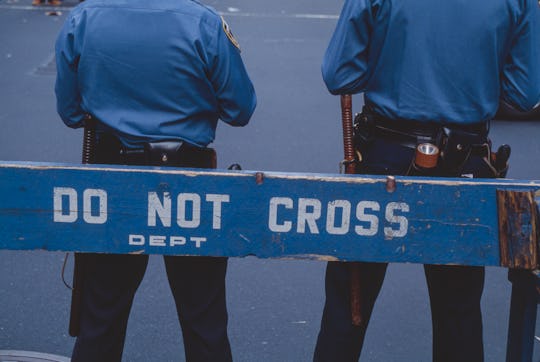 Alfred Gescheidt/Archive Photos/Getty Images
Reactions To The Orlando Nightclub Shooting Show Why Pride Is Important
At 2 a.m. Sunday morning, shots rang out at Pulse nightclub, a well-known gay club in Orlando, Florida, leaving 50 dead and 53 injured. The suspect, who police described as "well-organized and prepared," was shot and killed by SWAT members, and authorities have described the shooting as a "domestic act of terrorism." As the Orlando community, and country, mourn the loss of so many innocent lives, the reactions to the Orlando nightclub shooting show why Pride month is, and remains, so important to so many.
(Update: The FBI has updated the death toll to 49 victims. The shooter was also killed.)
While the FBI and local authorities are still investigating the shooting, and the deceased suspect's exact motive remains unknown, many see this shooting as a violent act of hate, perpetrated against the LGBT community during the month our country celebrates LGBT individuals and their many contributions to our society. And while it might have been short-sighted and hopeful to think that the legalization of same-sex marriage meant the end of hate, violence and bigotry against the LGBT community, this mass shooting and the many reactions to it, remind the entire country that Pride month is important, as is the conscious and continuous efforts of so many to make sure inclusion and diversity are continued values of this country.
Twitter users voiced their heartbreak, anger, disbelief and love for the LGBT community after news of the massive shooting spread, further proving that, even in 2016, we have a long way to go to make the United States an accepting society, for everyone.