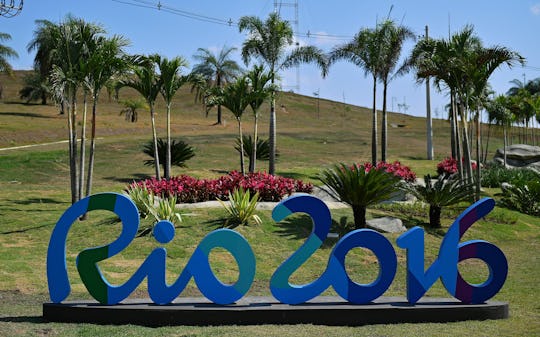 CARL DE SOUZA/AFP/Getty Images
Reactions To The Rio Olympics Opening Ceremony Capture The Excitement Of The Games
I've been counting down to the opening ceremony of The Olympics in Rio since the 2012 Summer Games in London concluded four years ago. And the reactions to the Rio Olympics opening ceremony prove that everyone else in the world felt very, very much the same. Hype surrounding the opening ceremony this year is at an all-time high given the fact that we're officially this close to seeing our favorite countries and their incredible athletes vie for Olympic gold and the chance at a piece of history.
The opening ceremony for the 2016 Olympic Games will take place inside Maracanã Stadium in Rio de Janeiro, but here's where things get a bit murky: NBC is airing the ceremony on a lag, according to Vox.com. NBC will begin coverage at 7:30 p.m. and official air the opening ceremony at 8 p.m. EST. Vox.com also notes that Fernando Meirelles will direct this year's ceremony and reports suggest that his take on the opening ceremony tradition, which typically highlights the host country's beauty, will lean heavily on the excellence of Brazil's music scene. International supermodel Gisele Bündchen recently teased her role in the opening ceremony to People.com. She told the magazine, "This is for sure the longest runway I have ever walked in my life and by far with the most amount of people watching, so it is a little nerve-wracking I must say. This is a very special moment for my country and I am humbled that they invited me to be a part of such a special celebration."
Here's what everyone had to say about the show:
Viewers Felt It Was A Call To Action
Some Were Confused
And Others Loved Every Inch Of The Show
Twitter Had Jokes!
People Were Hopeful
Gisele!
And Explaining To Kids Proved Complicated
It was, in short, a night to remember. Though the opening ceremony felt kind of sleepy, it the Parade of Nations served as a colorful reminder of what The Games is all about: celebrating sportsmanship, humanity, and the future.