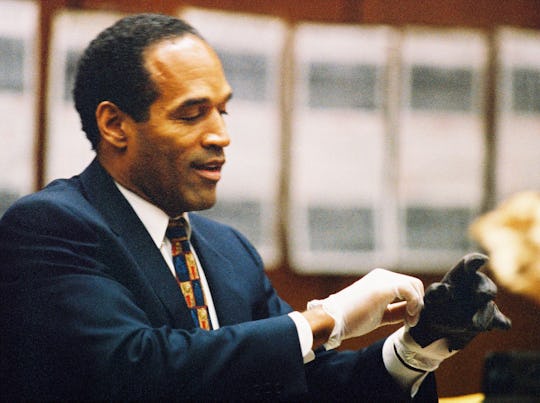 Lee Celano/WireImage/Getty Images
Read The 'New Yorker' Article About O.J. Simpson That Changed Everything About The Case
Twenty years after the O.J. Simpson case had practically the entire country glued to their televisions, The People v. O.J. Simpson: American Crime Story, has a new crop of viewers totally enthralled. The latest episode, "Dream Team," marks a turning point in the famous case — the point when the trial arguably went from being one about domestic violence and homicide, to one about racism and police corruption. And few things represented that turning point more than a New Yorker article written by Jeffrey Toobin in July 1994. The People v. O.J. fans can read the New Yorker article about O.J. Simpson, because it's still up on the magazine's website.
As portrayed so well in the episode, Toobin's article was a game-changer, as it signaled the new strategy the defense (led at that point by Robert Shapiro) would be using in the case (which ultimately, of course, helped lead to Simpson's acquittal). Although things weren't exactly looking super optimistic for Simpson's legal team at the beginning — how do you explain the discovery of the two bloody gloves to a jury without making Simpson look guilty? — Toobin's article illustrated how Shapiro planned to even the playing field: by focusing on Detective Mark Fuhrman. According to Entertainment Weekly, Toobin's piece detailed how Shapiro and the so-called "dream team" that made up Simpson's defense "prepared to paint Fuhrman as a corrupt demagogue whose racist lunacy prompted him to frame O.J. Simpson for the murders." Naturally, Simpson prosecutor Marcia Clark (played by Sarah Paulson) was not happy, calling the article — in the series, at least — an "act of war."
What was it about Fuhrman that made him such a perfect target for scrutiny by the defense? His track record, for one. According to Toobin, psychiatric records and police performance reviews even from early on in his career suggested racist and violent tendencies, and Furhman once even told a psychiatrist, "I have this urge to kill people that upset me."
From there, Toobin explained, Shapiro's team was able to paint Fuhrman as someone capable of interfering with the crime scene and planting one of the gloves in an attempt to frame Simpson. Toobin quoted one of Simpson's attorneys in his article as saying:
Here's a guy who's one of the cops coming on the scene early in the morning. They have the biggest case of their lives. But an hour later you're told you're not in charge of the case. How's that going to make that guy feel? So now he's one of four detectives heading over to O. J.'s house. Suppose he's actually found two gloves at the murder scene. He transports one of them over to the house and then 'finds' it back in that little alleyway where no one can see him.
There's no doubt that Toobin's New Yorker article about Shapiro's strategy was integral to the public's understanding of how the case was about to change. But that's not all Toobin's work contributed to the Simpson story — The People v. O.J. Simpson: American Crime Story is actually based on Toobin's 1996 book about the case, The Run of His Life, according to Slate.
It may not be every day that an article more than two decades old is still as relevant as when it was first published, but Toobin's New Yorker article seems to fit the bill. And judging by the interest in The People v. O.J. Simpson: American Crime Story, it appears that the melodrama of the Simpson case is still as intriguing as ever.