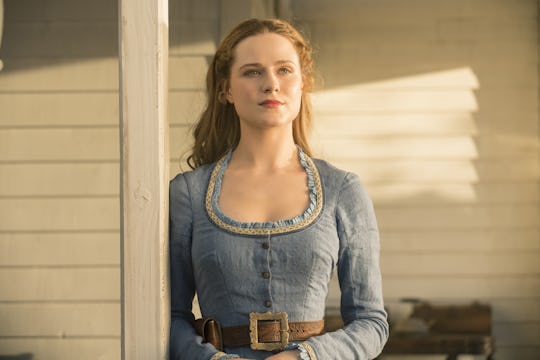 John P. Johnson/HBO
Recap 'Westworld' Season 1, So You're Ready To Re-Enter The Park For Season 2
It's been over a year since the first season of Westworld ended, which means there's been plenty of time to forget some of the finer twists and turns of its initial 10 episodes. Season 1 was packed with complex questions that fans were eager to solve, as well as stories that jumped through time without making that clear until after the fact. It was an exciting and sometimes confusing journey, so a recap of Westworld Season 1 is necessary before Season 2 premieres on Sunday, April 22.
Westworld is about a futuristic theme park set during an imagined version of the wild west; it offers its guests everything from educational jaunts about the past to incredibly violent adventures. The park is populated by hosts who don't know that they're androids, and Season 1 followed several of them as they slowly gained consciousness about their situations. All the hosts in the park were treated as little more than toys by the guests, who subjected them to daily horrors before their memories were wiped and they started all over again the next morning. But there wasn't just trouble in the park itself. The corporate scheming behind the scenes added another layer to Westworld's ongoing mysteries.
And that's not even the half of it: there's so much going on on this show that you ought to head right to the recap so you're totally prepared when the next season begins.