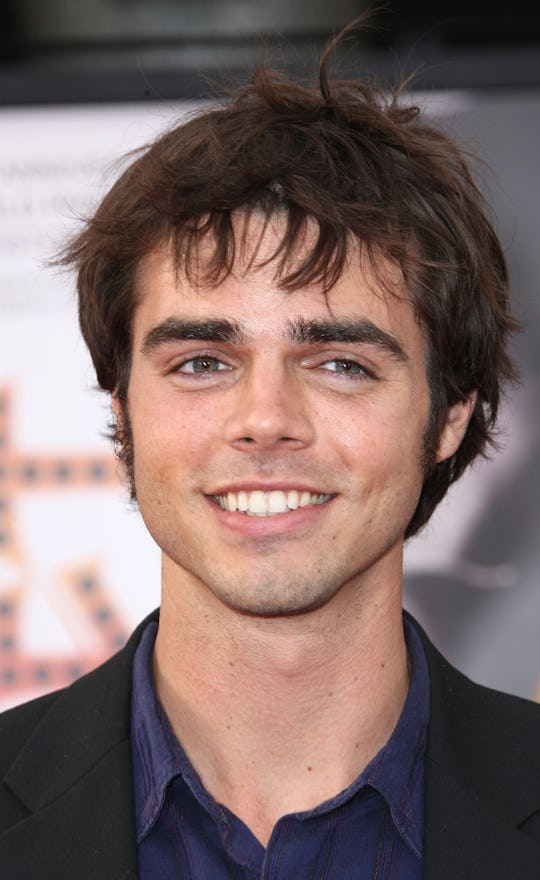 Reid Ewing Opens Up About Body Dysmorphia & Comes Out (Well, Kind Of) In The Most Inspiring Way
Modern Family's Reid Ewing has been opening up quite a bit lately: After penning a moving essay in the Huffington Post this weekend about body dysmorphia, Ewing "came out" Twitter on Monday. Well, kind of. Ewing tweeted about a Good Morning America interview subject who suffered from body dysmorphia who discussed Ewing's essay during the morning show segment: "Saw Eugene Bata on @GMA in the Body Dysmorphia segment connected to my article and I just want to say he is hot af." A follower replied to Ewing asking "did you also just out yourself?" Reid had the most nonchalant response: "I was never in."
What Ewing did come out about this weekend was his depression, body dysmorphia, and his addiction to cosmetic surgery. His story is heartbreaking, but it's also about raising awareness about the dangers of plastic surgery and ensuring that patients are taken care of — mentally as well as physically. As he wrote:
Of the four doctors who worked on me, not one had mental health screenings in place for their patients, except for asking if I had a history of depression, which I said I did, and that was that. My history with eating disorders and the cases of obsessive compulsive disorder in my family never came up. None of the doctors suggested I consult a psychologist for what was clearly a psychological issue rather than a cosmetic one or warn me about the potential for addiction.
Too often people undergoing cosmetic surgery get written off as vain or silly. But body dysmorphic disorder is a serious mental illness that requires clinical therapy and lead to (or worsen depression, obsessive compulsive disorders, and anxiety.) And it can affect men just as much as women, which is something we can often forget.
No doubt it's admirable to reveal one's struggles with body dysmorphia, especially when there are so many people who can connect with it. But it's even more admirable watching how nonchalant Ewing was when discussing his sexuality — especially when Hollywood culture can make it tough for actors to come out (even when it's really no big deal). His fans had nothing but compliments for the actor:
If that isn't enough to make you feel all warm and fuzzy inside, I don't know what is.
Image: Frederick M. Brown/Getty