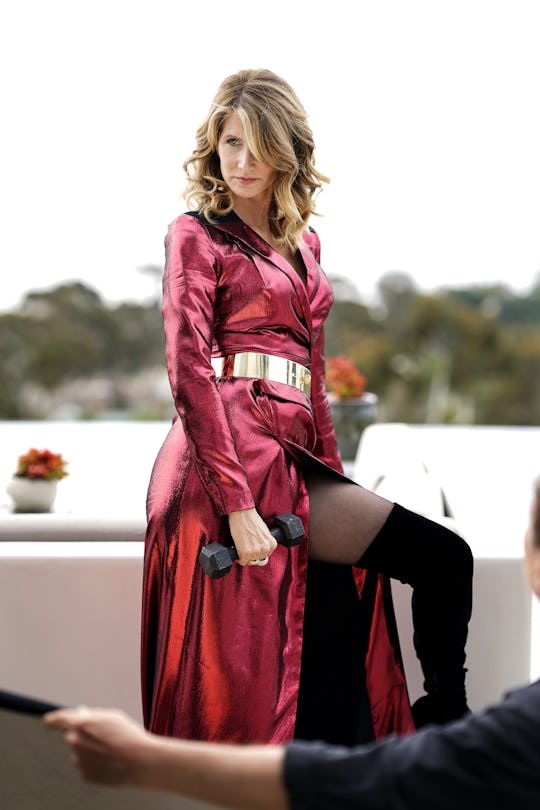 Jennifer Clasen/HBO
Renata Klein Will Not NOT Be Rich On 'Big Little Lies'
Renata Klein is essentially a walking meme on Big Little Lies. Everything she wears is iconic; everything out of her mouth is hilarious. Any number of Renata lines might have stuck in your memory as soon as you heard them, but Renata's "rich" quote from Big Little Lies "Tell-Tale Hearts" might be the best of them all, according to Twitter.
Though it's not even her only amazing scene in the episode. Kicking her husband out of the car? Perfect. Screaming "will somebody give a woman a moment?!" while sticking both middle fingers out of her moving car on the highway? Chef's kiss! She may be the most ridiculous part of the show, but she also provides some much-needed levity amongst all the slow-burning tension.
Though Renata has her own problems, too. Her husband became embroiled in some fraudulent business dealing that are going to cost them all their money — and maybe even that enviable mansion Renata was strutting around in during the premiere. In response to finding out about all that, she declared that she would not not be rich. The line fell right in the middle of the incredible-absurd scale that Renata operates on at all times. In a show full of unforgettable moments, it's another one for the books.