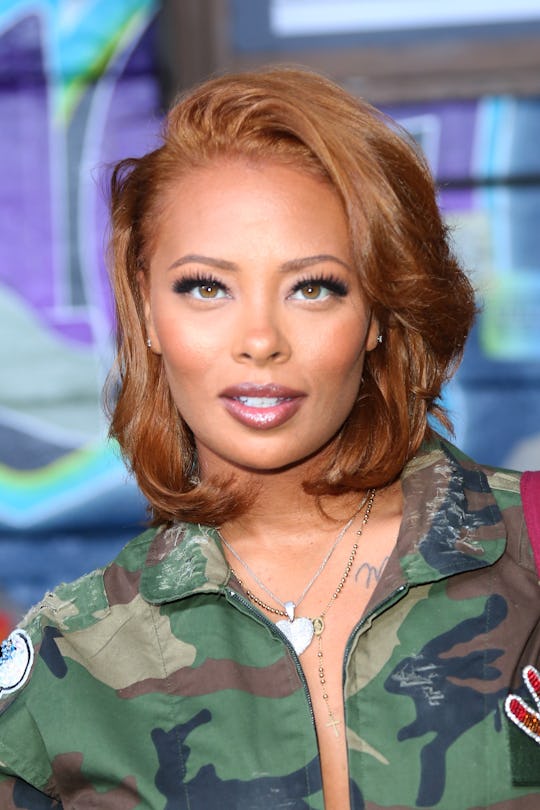 Maury Phillips/Getty
Eva Marcille Teases Spoilers About 'RHOA' Season 10
Bravo must have known that the follow up after the explosive Season 9 finale of The Real Housewives of Atlanta was going to have to be big, because they are certainly pulling out all the stops this season. In addition to bringing back fan-favorites NeNe Leakes and Kim Zolciak-Biermann, the show also added a fresh face (bringing a fresh attitude) to its roster in the form of Eva Marcille. During a recent phone interview with Romper, Eva Marcille revealed RHOA Season 10 spoilers that indicate an emotionally-charged journey for the housewives and all the drama one could hope for from the women of Atlanta.
Though she says she's been friends with NeNe for years, Eva is still pretty new to this particular group of friends. She hasn't been a part of their ongoing drama, or taken part in any of the feuds or formed any alliances or broken anyone's trust. As anyone familiar with the show knows, the issues between these ladies run quite deep. So walking into this world is like walking into a scene from The Hunger Games without knowing the rules. But Eva reveals that she came into this with an open mind, and without any preconceived notions about who was right and who was wrong. That doesn't mean staying on the sidelines was always possible, of course.
"They have wounds that haven't healed that I can't speak to," Eva explains. "I'd seen some stuff on TV, but I'm not naive enough to think that I know the whole story." As someone who has watched several new Housewives enter into the circle only to be eventually turned on by the rest of the group, I can say that this is probably a really solid way of going about entering into this circle of friends. But nobody stays neutral for very long in Housewife-land. Though she can't say anything specific about what's to come for the Atlanta 'Wives, Eva does hint that there are some big arguments to come. And she wasn't always able to be a perfect Switzerland.
"It's really hard when the whole world is already against you," she admits, in reference to being the new person on the show. But this is hardly Eva's first rodeo when it comes to the world of reality TV. She won the third cycle of America's Next Top Model in 2004, where she proved that she doesn't exactly back down from an argument. Especially not when she knows that she's in the right.
That being said, the RHOA star has come a long way from when she was a young and inexperienced model at age 18, though she promises that viewers will see both the feisty woman they remember from America's Next Top Model as well as the more mature adult she's grown into. "If you've watched me on television before, you know i'm extremely opinionated," Eva admits, though she concedes that she's also evolved quite a bit from when she was first took part in a reality show. In fact, you can expect to see "the evolution of Eva" as Season 10 progresses.
There are some things, however, the people don't really grow out of. Eva admits that she's still "very outspoken" and doesn't mind "going against the grain." So when more drama rears its head on the show (as it inevitably will), she may not be able to stay out of it for much longer. We'll just have to watch and see how the rest of the season unfolds, but I have a feeling that things are only just starting to heat up.
Check out Romper's new video series, Romper's Doula Diaries:
Watch full episodes of Romper's Doula Diaries on Facebook Watch.