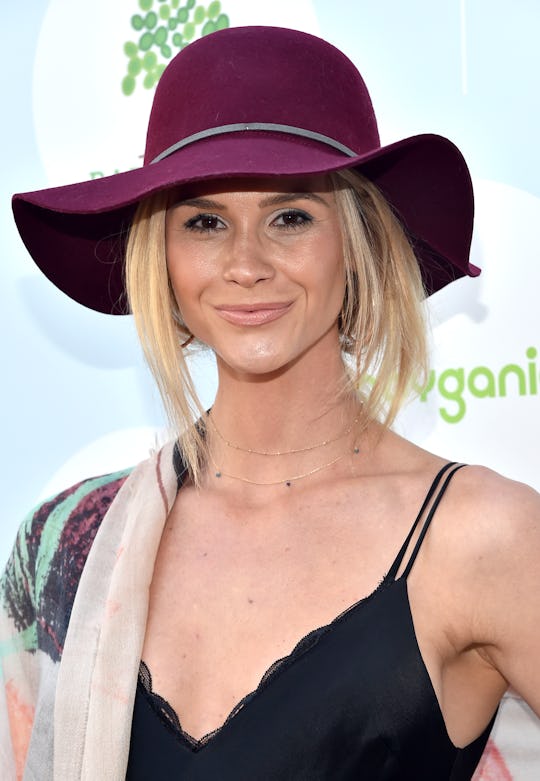 Alberto E. Rodriguez/Getty Images Entertainment/Getty Images
'RHOC' Star Meghan King Edmonds Reveals Why She Went Through Another Round Of IVF
The IVF process can be incredibly expensive as well as physically and emotionally draining, but it's well worth the sacrifice and the stressful uncertainty for many couples. So, it might take some by surprise to hear that another couple chose to go through it for a second time when it wasn't strictly necessary, as Real Housewives of Orange County star Meghan King Edmonds and her husband, Jim Edmonds, recently did. But in the same blog post that she announced that she is expecting her second child, Edmonds also revealed why she went through another round of IVF. And what she said just goes to show that IVF is a downright miracle and how it does help couples have the families they dream of.
Edmonds' first go-round with IVF was meticulously documented on Season 11 of the Bravo reality hit. The process gave her and Jim Edmonds their first child together, a daughter named Aspen, who just celebrated her first birthday. Even before that, over the summer, her parents got to work making sure she'd have the chance to grow up with a little sibling. They had two frozen female embryos from the first round of IVF, Edmonds wrote in the blog post, but opted to start again "from scratch" in order to have a boy.
Considering all the well-documented and pretty much unavoidable challenges associated with IVF, the couple's decision to go through it again may surprise some people. After all, simply transferring one of those existing female embryos would have meant that Edmonds' "drug regimen would've been much less involved." But they very much wanted to have a boy, meaning that starting back at the beginning was the only option.
Still, Edmonds insisted in the post that she was the one who ultimately decided that this was the right decision for her. Her husband — who's a former MLB player and current broadcaster for Fox Sports Midwest) — she wrote, was less concerned about the sex of the baby — but he does have four other daughters and just one other son from previous relationships.
While she experienced clinical depression as a result of her first round of IVF, Edmonds wrote in the blog post that she felt better about tackling round 2 because she "was anxious for the emotional toll while knowing I could handle the physical repercussions."
Edmonds likely hasn't completely forgotten what it was like to do IVF in the glow of having an adorable because of it. After all, it was a pretty.... intense experience, as she described to Us Weekly while she was pregnant with Aspen back in June 2016:
A lot of it is so intense that when you are going through it, it's like an invisible illness in some ways. People don't recognize that your brain is going haywire and this weight that you are gaining is because of hormones. I was like a monster. I was crying all the time. My husband was like, "Who are you?"
Luckily for her, though, the second IVF experience proved to be a success as well. Four of the 10 embryos that it yielded were chromosomally normal, and three of them were male. They were all, she wrote, "VERY strong and perfectly healthy," and now she is 10 weeks pregnant.
She, Jim Edmonds, and Aspen are, no doubt, very much looking forward to welcoming a new baby boy in June. Congratulations to the happy family. Real Housewives fans must be so excited to see the pics of the kids together, and of the family enjoying one another. And IVF truly made it all possible.
Check out Romper's new video series, Romper's Doula Diaries:
Watch full episodes of Romper's Doula Diaries on Facebook Watch.