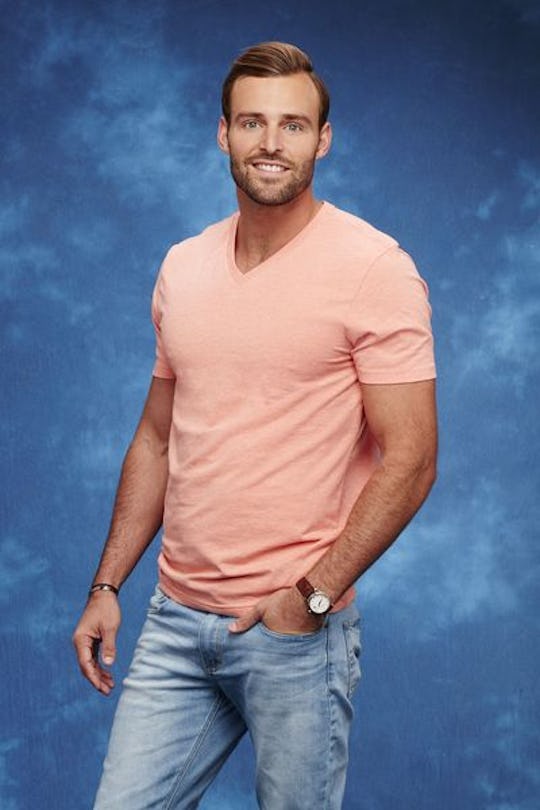 Robby Is In Love With JoJo On 'The Bachelorette' And He's The First To Admit it
We are only five weeks into this season of The Bachelorette, and the first "I love you" has already been dropped. Robby is in love with JoJo on The Bachelorette and he is the first contestant to admit it. But is it too soon?
After weeks of group dates, Robby finally scores a coveted one-on-one date with JoJo on tonight's episode. The two spend the day just taking in the city, eating authentic uruguayan food, and sharing lots of laughs. Their date concludes in an intimate romantic dinner, where Robby decides to casually drop the L-bomb on JoJo, even though this was his first real date with her. Say what now?!
Robby really opens up to JoJo during their candlelit dinner, sharing with her the experience of his best friend dying due to a car accident in which he was texting his girlfriend. He proceeds to talk about how his friend's sudden passing led him to take control of his life and make some serious changes in order to rid himself of the things that made him unhappy, which included a bad relationship. He actually seemed very genuine as he was explaining that his reasons for being on the show are pure.
After quite a lengthy speech, he finally said "I just want you to know that I have fallen in love with." Ahhh! I can't believe he came right out and said it. Can he really love her after such little time together?! It seems a little a premature, if you ask me. JoJo's response is quite literally, "thank you." Ouch. Though, if you recall, Ben Higgins told JoJo he loved her on the last season of The Bachelor, and then ended up choosing Lauren B., which was super awkward. I'm sure, then, that JoJo is being super cautious about saying the L-word to anyone unless she really truly means it. Plus, I'm not too sure she feels the same way as Robby, because it's just too. damn. soon.
Fans of the show clearly agree, and their reactions on Twitter prove that he maybe should have waited a few weeks to say "I love you."
It's just plain awkward.
TOO. SOON.
LOL.
Agreed.