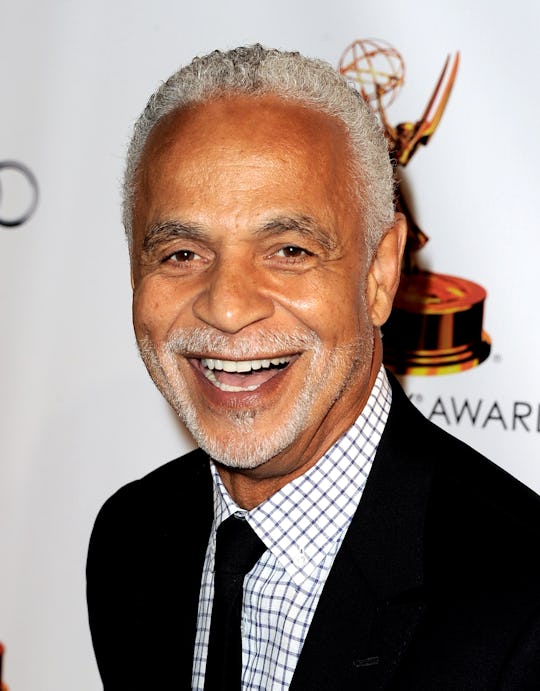 Kevin Winter/Getty Images Entertainment/Getty Images
Ron Glass Dies At 71 & The Internet Mourns The Iconic Actor
At the age of 71, iconic television actor Ron Glass has died. Fans and fellow entertainers took a moment on Saturday to remember Glass, who was perhaps best known for his role as Ron Harris in the sitcom Barney Miller in the mid 1970s, while later generations and Friends fans may also remember him as Ross Geller's divorce lawyer. The actor's long and prolific work throughout his career earned him respect within the industry as well as a Primetime Emmy nomination in 1982 for his breakout role in Barney Miller and leading him to appear in several other popular sitcoms and cult favorites, such as the FOX television series Firefly.
The actor's rep confirmed his passing to Variety early Saturday evening and reportedly died of respiratory failure on Friday. While Glass' death was a shock to many, TMZ reports that the actor had recently battled with various illnesses.
"Ron passed late last night of respiratory failure," Glass's rep Jeffrey Leavitt told TMZ on Saturday. "Ron was a private, gentle and caring man. He was an absolute delight to watch on screen. Words cannot adequately express my sorrow."
Many fellow actors took to social media to express their condolences and share their memories with Glass, including Samuel L. Jackson, who worked with Glass in the 2008 crime thriller movie Lakeview Terrace. "It was an Honor & a Pleasure to work with the Amazing Ron Glass!" Jackson wrote in tweet on Saturday. "RIP, Sir!"
Canadian actress Jewel Slaite, who is known for her role as Kaylee Frye on Firefly, took a moment to share a heartfelt memory she has of Glass.
In the Instagram post linked to her tweet, she wrote:
He was the kind of person that remembered the details, that asked about your family's well-being. He hugged hard and often. He would laugh till he cried at a sick joke and top it with a worse one. He loved a Grey Goose crantini and spilled one on my white jeans in the heat of telling a story, and then just said, "Girl, those were ugly pants anyway." I adored him. Everybody did. I love you, Ron. Can't wait to see you again. "I don't care what you believe. Just believe it."
Firefly co-star Alan Tudyk wrote on Twitter that Glass "was one of the greatest actors to work with."
Following the news of Glass' unexpected death, even more celebrities and fans shared their condolences on social media.
As word of Glass' passing continues to spread, it becomes abundantly clear that the actor gained a beloved fan following through his nearly four-decade long career.