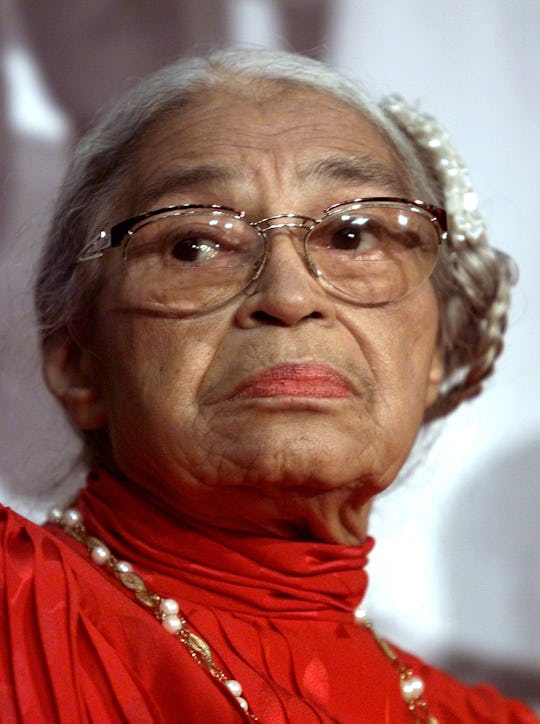 Rosa Parks Changed the World 60 Years Ago — Here Are 4 Badass Women Doing the Same Today
Sixty years ago today, when Rosa Parks refused to give up her bus seat to a white person in Montgomery, Alabama, she became an icon of the Civil Rights Movement. Parks was swiftly arrested, and in protest, many African-Americans boycotted public transit — a protest that stretched 381 days. It only ended when the U.S. Supreme Court desegregated public transportation in Montgomery. The day after the ruling, Rosa Parks rode in the bus' front row.
Not only did Rosa Parks take on Jim Crow laws and segregation, she continued to fight for civil rights around the world up until her death in 2005. She demonstrated against apartheid in 1984, and founded the Rosa and Raymond Parks Institute for Self Development, which introduced young people to important Civil Rights Movement and Underground Railroad sites around the U.S.
Around the world, people are remembering Dec. 1, 1955. Hillary Clinton paid tribute to Parks with a keynote address at the Dexter Avenue church where Dr. Martin Luther King Jr. organized the boycott in Parks' honor. But there's another way to commemorate Rosa Parks' contribution to American society: you can recognize some of the women who've followed in her footsteps, breaking down barriers and proving that her legacy continues.