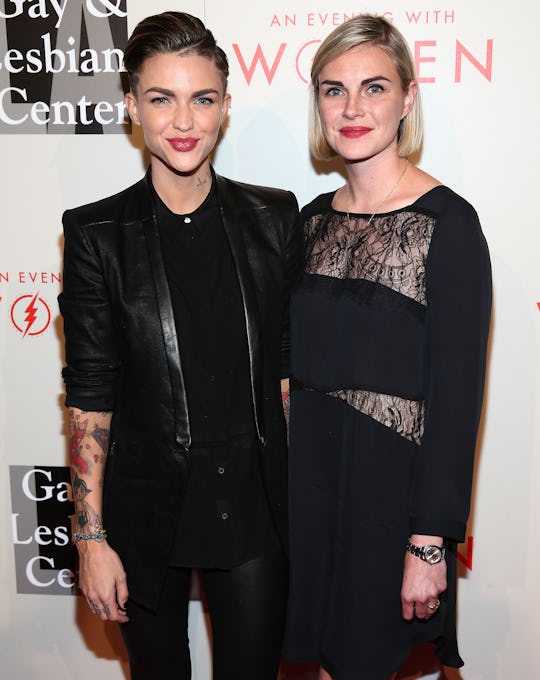 Getty Images
Ruby Rose Ends Engagement To Phoebe Dahl, So The 'Orange Is The New Black' Star Is Single Again
Celebrity breakups are hard to hear about, but hearing that Ruby Rose broke up with Phoebe Dahl is the pits. Tonight, the couple announced that after two years, they're ending their engagement. If it makes things any more bearable to endure (it doesn't), it at least looks like no love was lost between the two. Traveling schedules and careers just got in the way, which honestly just makes it all the harder to take.
Dahl told US Weekly that:
While we still love each other and support each other in every way, it is our mutual decision to part way. Our break is not the result of any media speculation, and we want nothing but the best for each other. Thank you for respecting our privacy in this very difficult time.
The Orange Is The New Black star and clothing designer announced their engagement in 2014 after dating for three months. On Monday night, Rose tweeted that Dahl "remains very dear to my heart. I will forever treasure our time together. I'm a better person because of all we shared."
You have brought me to my best and I will always love you. I can't wait to see what the future brings for us.
Breaking up is the worst, especially when two talented people split and have to do it on social media, too. Leave it to them to be completely grown up about it. Fans on the other hand are ready to jump all over it.
Come on, Internet, give the girls some space.
Image: Imeh Akpanudo/Getty Images; RubyRose/Instagram