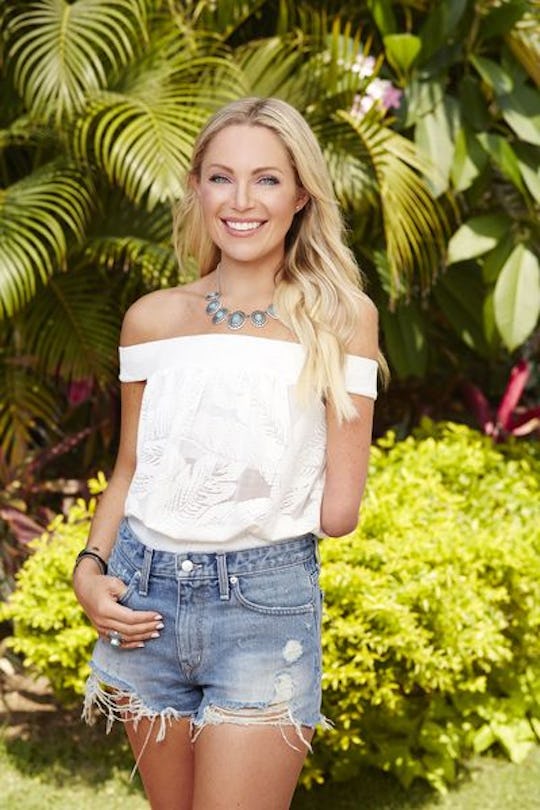 ABC/Craig Sjodin
Sarah Herron Is Eliminated From 'Bachelor In Paradise' & Twitter Is Still Rooting For Her
We all have those individual contestants we root for on Bachelor in Paradise, but we're pretty sure everyone roots for Sarah Herron (except for Chad, but that's a different story). We first met Sarah on Sean Lowe's season of The Bachelor but thankfully, that was not the last we've seen of her; she appeared in both the first season and this season of Bachelor in Paradise. Unfortunately, on Monday night's episode Sarah Herron was eliminated from Bachelor in Paradise, but social media was definitely on her side.
It's clear that Sarah is amazing. For one, she founded SheLift, an organization that aims to empower young women who've been made to feel "different." Additionally, she put Chad in his place the first night in Paradise after he grossly insulted her. While she is the ultimate badass, she is not perfect. Case in point: she went for Daniel in Paradise. She fought for his rose with cake and kisses.
Now, Daniel is not on the same level as Chad, but he's certainly an odd choice. Besides drenching himself in his maple syrup – we guess to remind him of his native Canada – he's had a few questionable moments, both on Paradise and his time on JoJo's season of The Bachelorette. These questionable moments came to a head during Monday night's rose ceremony, when Daniel had to choose between Sarah, the twins (Emily and Haley, who share a rose because...they're identical?), and Ashley.
Daniel chose Haley, thus both of the twins. It's a matter of opinion, but he was wrong. Social media seemed to agree:
Evidently, Sarah is better than Daniel and this show – so it's probably for the best that she left. While she was initially upset that she left, and that she did not find love, her Twitter shows how much she's over it:
We're not sure if Daniel has seen the error of his ways yet – not because he didn't have any, but because he is dense – and if not, it's certainly coming. Even though Sarah is no longer looking for love on Paradise, we know she's rocking whatever she's doing, whether it's running SheLifts or shading on social media.