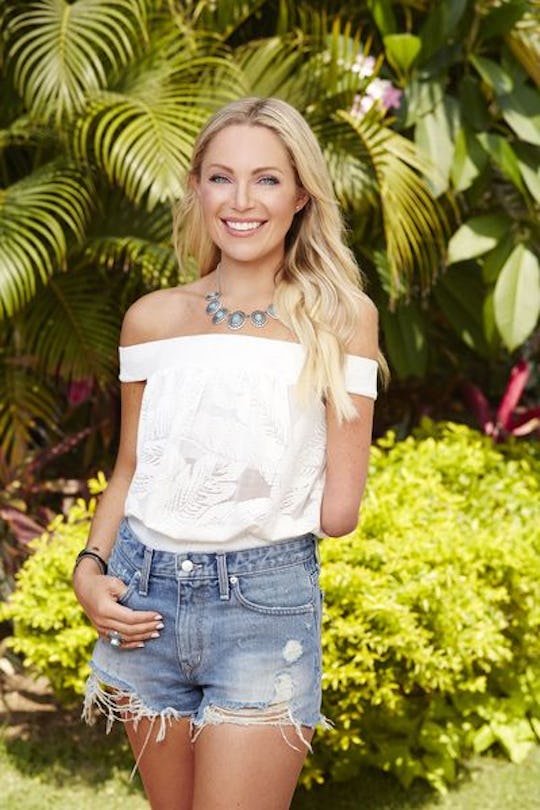 Craig Sjodin/ABC
Sarah Herron's Instagram Proves The 'Bachelor In Paradise' Star Is Taking The High Road
Sarah Herron has the distinction of seeming like one of the most relatable, level-headed cast mates on Bachelor in Paradise – even if she did inexplicably let Christian go. Sarah comes off as pretty chill and drama-free, just enjoying her time on the show without really stirring up any trouble. The closest she's come was accidentally getting in Chad's drunken path in the first episode, but that had nothing to do with Sarah herself. It's been mostly smooth sailing for her, and Sarah Herron's Instagram proves the Bachelor in Paradise star is as normal offscreen as she is in front of the camera.
In addition to plenty of pictures with Bach bestie Carly Waddell, Sarah uses her social media to support the nonprofit SheLift, which Sarah also founded, along with friends. Its goal is to provide mentorships to young girls with physical disabilities, as well as host events and retreats that will make the girls feel empowered. Sarah has been raising awareness for it on Instagram by selling cute graphic T-shirts with the catchphrase, "Maybe you literally can even."
When she's not repping for Bachelor in Paradise or SheLift, Sarah seems to spend her time hanging with her friends, working out, and doing some seriously impressive mountain climbing.
Sarah's Instagram definitely seems to reflect the person she is on Bachelor in Paradise: a fan of physical activity with a relaxed personality who isn't afraid to stand up for herself and others. In BiP's first episode Sarah kept her cool when she called Chad out for his behavior and language despite how intimidating dealing with a rude, aggressively drunk person can be. And when Chad apologized on Twitter, Sarah accepted it with her usual poise – and suggested he donate to SheLift to really express his remorse.
Sarah has handled all her interactions on BiP with class (though seriously, why didn't she give that rose to Christian?!) and that just seems to be how she lives her life. Using her Bach exposure to raise money for something that means a lot to her – and could mean a lot to plenty of young girls out there, too – seems like a characteristically good-hearted gesture based on what fans have seen of Sarah so far.
While it's uncertain if Sarah ended up finding love on BiP, it's clear she's doing great either way: having fun, living her life, and doing something she really cares about.