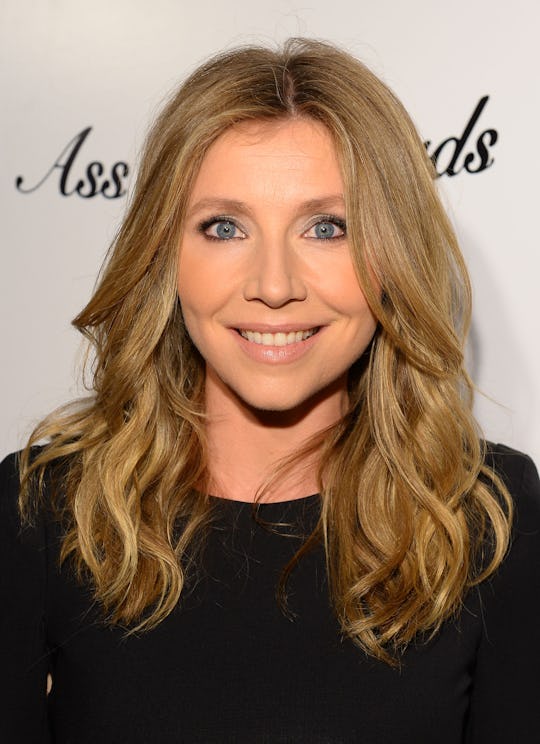 Mark Davis/Getty Images Entertainment/Getty Images
'Scrubs' Star Sarah Chalke Is Expecting Her Second Child Very Soon
Sarah Chalke stole our hearts as the second Becky Conner on the hit sitcom Roseanne, but the role she made her very own was as Dr. Elliot Reid on the long-running NBC and ABC comedy series Scrubs. I feel like we've watched Chalke grow up, which is why it was such fun news to hear that Sarah Chalke is expecting her second baby with her entertainment lawyer fiancé, Jamie Afifi.
Parenthood hasn't been all a bunch of laughs for the couple. They're already parents to 6-year-old Charlie Rhodes, who was diagnosed at 2-years-old with Kawasaki disease, a disorder that causes rampant inflammation of the arteries, lymph node systems and peeling skin. It's a rare, and scary disease Chalke has spoken about publicly. The actress even made a guest appearance on Grey's Anatomy to play the mother of a child suffering from a rare illness, based on her real life struggles with Charlie's health, Us Weekly reported.
Chalke gave an interview about the family's struggles with Charlie's health to Wet Paint in advance of her very personal guest starring story line on the mega-hot show Grey's Anatomy.
"It was a very difficult time because Charlie was misdiagnosed a lot, and we fought really hard to get him seen by a specialist," Chalke said. "We got the treatment on day ten-and-a-half, so it was on the late side. Thank god he's OK."
Chalke added that kids who aren't treated can suffer permanent damage to blood vessels in their heart. She said in the interview that she hopes exposing stories like her own to the public might help other parents identify a possible illness in their own kids. So she pitched the idea to Grey's Anatomy creator Shonda Rhimes after speaking publicly for the first time about her own son's illness and found a champion in the Hollywood producer.
It took me a really long time to talk about it. I spoke at a the fundraiser in November, and there were a lot of other parents who were talking about their experience, and they were so brave. I thought, 'we have to do something, we can't wait!'
You have to give props to any mama willing to share her own struggles to help out another parent. Chalke first revealed her second baby is on the way at an event in February, when she showed up with a noticeable bump. Now, she's ready to make the pregnancy public. She's due sometime this spring, just about the same time as her new movie, Mother's Day hits theaters, which is slated for release on April 29. A new baby and a new movie will definitely keep the actress busy for the next few months.