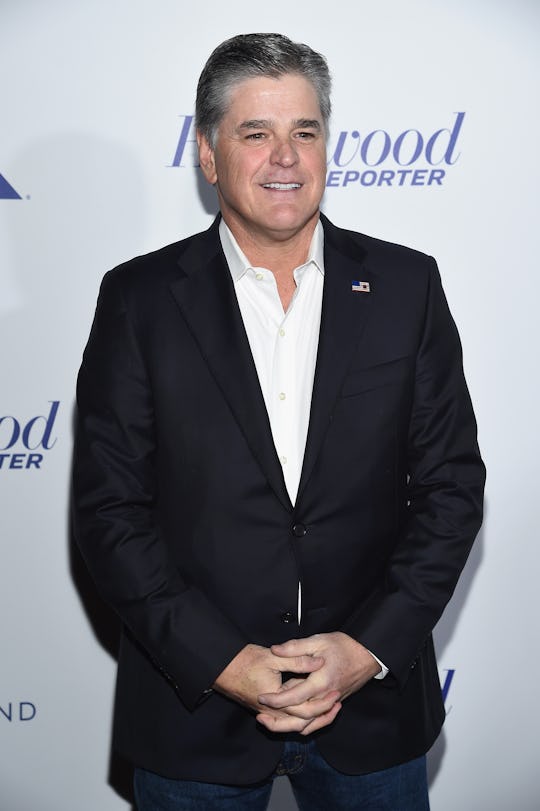 Dimitrios Kambouris/Getty Images Entertainment/Getty Images
Hannity Tries To Link Planned Parenthood To Trump Jr. Emails
While appearing on Fox News' Hannity on Tuesday evening, Donald Trump Jr. attempted to downplay his meeting with a Russian lawyer during the 2016 presidential campaign and the emails that he later posted which confirmed the meeting took place. However, Trump Jr.'s continued denial that the meeting was unimportant certainly wasn't the most head-scratching moment to come out of Tuesday's interview. Instead, it was when host Sean Hannity himself tried to link Planned Parenthood to the Trump Jr. email scandal. Needless to say, it did not go over well on Twitter.
As Donald Trump Jr. went on Fox News' Sean Hannity's prime time talk show to discuss those emails, the topic shifted, just for a moment, to the Russian lawyer in question, Natalia Veselnitskaya.
According to Hannity,
This Russian lawyer is connected to Fusion GPS which is the opposition research firm that produced the discredited Christopher Steele dossier on Donald Trump. And by the way, as The New York Post has reported, Fusion GPS has several ties to the Democrats, including Clinton allies, and even Planned Parenthood. So.
Yes, you read that right. Hannity literally tried to drag down the Steele dossier, Clinton, and Planned Parenthood. Instead of, ya know, actually discussing the issue at hand.
And Twitter was really not having it.
For starters, the New York Post article Hannity is referring to is authored by right-wing writer, Paul Sperry, who has also written such titles as Muslim Mafia, and is clearly not at all biased.
Insert eye roll here.
But other than that, the Post article simply states, "Planned Parenthood retained Fusion GPS to investigate pro-life activists protesting the abortion group," which isn't exactly incriminating information.
Nevertheless, he persisted, attempting to make a connection between the Russians and Planned Parenthood.
Veselnitskaya too reportedly hired Fusion GPS to work with her to overturn the Magnitsky Act of 2012. The Magnitsky Act is a bipartisan U.S. law that attempts to punish the Russian officials responsible for the irresponsible and suspicious death of Russian lawyer, Sergei Magnitsky. Since its passage in 2012, Veselnitskaya has spent countless hours attempting to reverse the law. Russia also retaliated by halting U.S. families from adopting Russian children.
As Twitter was quick to point out, it seems Hannity has no real evidence to point to as far as a connection between Russian collusion and Planned Parenthood is concerned, outside of mentioning them in the same breath.
So.