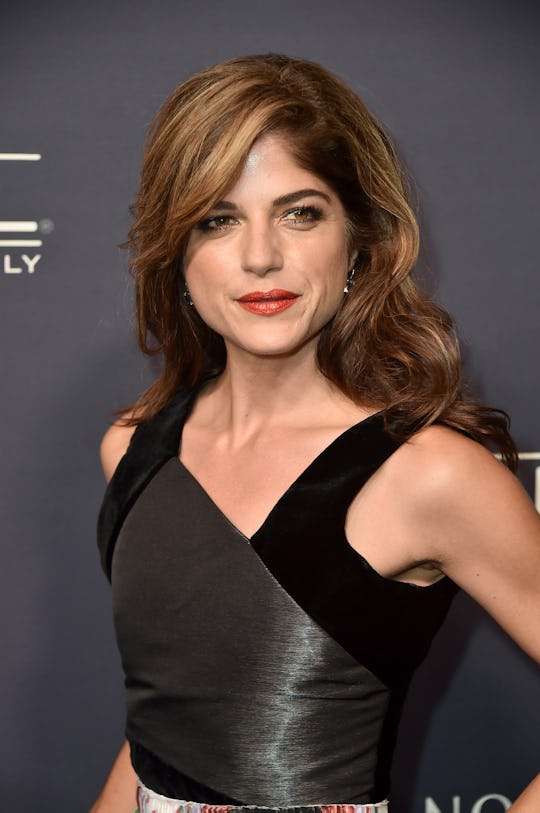 Frazer Harrison/Getty Images Entertainment/Getty Images
Selma Blair Reveals She "Hit Rock Bottom" As A Single Mom & Her Honesty Is So Refreshing
Being a woman in this world is a struggle in and of itself, but as the daughter of a single mother I can confirm that this kind of struggle makes way for so many more. And so, while Selma Blair saying she "hit rock bottom" as a single mom is completely heartbreaking, it's also something that people need to be more aware of. Because every woman out there making it on her own while also raising a family deserves so much love and respect. And that's something Blair totally understands.
Speaking at the Alliance of Moms' Raising Baby event in Los Angeles on Nov. 18, Blair revealed that splitting up with her son's father, Jason Bleick, in 2012, made way for one of the hardest times in her life. "I did not have a support system. I was an older, tired, single mom," she explained, according to Us Weekly. "As much as I loved my child, I was really lost ... lost for for, like, four-and-a-half years. I kind of hit rock bottom."
While the mom of two is in a much better place now, it's that dark place that she recalled at the event, revealing that it wasn't until she found a solid support system that she could truly come out of that hole.
"I shut myself off from everyone, and it wasn't until I accepted some help that I could just flourish as a mom," she said at the event, Us Weekly reported, which is held twice a year and is full of "educational parenting workshops for LA's pregnant and parenting foster youth," according to the Alliance of Moms' website. Women may be strong as heck, but being a single mother is not an easy task for any woman.
And in fact, it's been proven that, "the prevalence of moderate to severe mental disability was significantly more pronounced among single mothers (28.7 percent) compared with partnered mothers (15.7 percent)," according to a 2007 study entitled. Although this study mainly focused on how financial stress played into the mental health of single mothers, the fact still stands that single mothers have to deal with so much, and a lot of them think they have to do it alone — as Blair did.
It was that realization for Blair, that "I don't have to do this alone," as she told reporters at the Saturday event, that really helped her realize she could do it. And now, Blair is in a "happy relationship" with Dead Ant director Ron Carlson, according to Us Weekly, who is a father to himself to his 8-year-old daughter, Chloe. And now that Blair's son, Arthur, is 6, the two are in a great place, and he reportedly gets along great with Carlson's daughter. Blair told Us Weekly:
Arthur and Chloe are best friends. Best friends. Love each other. They build forts out of real tree stuff. And they love when we go camping. But more than anything, they really just love presents! They both equally love presents more than anyone I've ever met besides me!
So, while Blair struggled when she was first adjusting to life as a single mother, it's clear that now, she's totally nailing motherhood.
And, it seems that in all aspects of her life, Blair is speaking out her truth. The 45-year-old has also come forward to accuse Hollywood writer and director James Toback of sexual harassment. According to a Vanity Fair report, Blair alleged that Toback of masturbated in front of her when she was in her 20s, a time in her life when she was simply looking for a mentor from the well-known figure.
For the many, many single mothers out there, Blair's stories may serve as solace. According to the United States Census Bureau, "out of about 12 million single parent families with children under the age of 18, more than 80% were headed by single mothers." So, while Blair — and many other single mothers out there — may have felt alone, that is not true. Finding a support system is vital and as Blair proves, it's possible.
Check out Romper's new video series, Romper's Doula Diaries:
Watch full episodes of Romper's Doula Diaries on Facebook Watch.