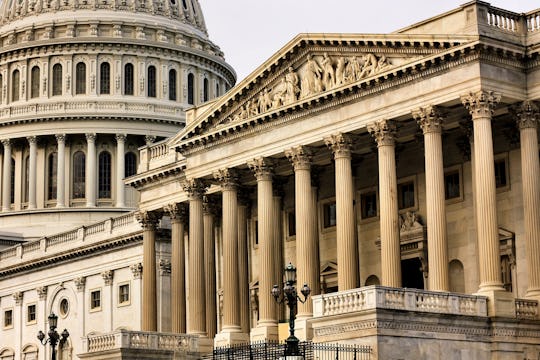 Phil Roeder/Flickr
Senate Votes To Defund Planned Parenthood One Week After Colorado Springs Shooting
Well, it's happened. Less than a week after an attack on Planned Parenthood, the Senate voted to defund Planned Parenthood. The bill that just passed in the Senate repeals the Affordable Care Act and consequently guts federal funding to women's clinics.
It's worth noting that Planned Parenthood clinics are already barred from using federal funding to perform abortions, so the move is more symbolically a vote against the institution as a whole. The Senate essentially voted to defund women's access to healthcare. The bill will likely be vetoed by President Obama, so why pass it? Republican Sen. Richard Shelby of Alabama told NPR,
"The value is to let him know — the president — and others that there's a big division in this country, and a lot of us don't like it, and the American people don't like it."
The time spent on political posturing instead of action in a week of very actionable events angered many on social media.
This story will continue unfolding over the next few days, but many are saying that the vote may hurt conservatives in ways they haven't anticipated, including their standing with the American public.
Image: Phil Roeder/Flickr