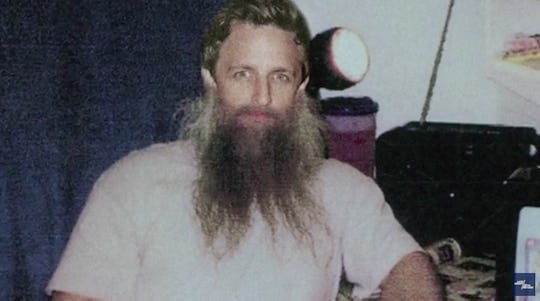 Late Night with Seth Meyers/YouTube
Seth Meyers Released a Hilarious 'Making a Murderer' Parody Video, & It's Spot-On — VIDEO
Move over, Serial, there's an investigative TV show now taking over the world — and it's Seth Meyers' parody of Making a Murderer. After a two-week winter break (which was clearly spent binge-watching Netflix), Meyers announced his return to The Late Show with the spoof, Making a Talk Show Host: A Netflix Documentary. In it, he managed to not only sum up the tone of Making a Murderer perfectly but to capture how we all feel about getting back to work in the New Year.
Just in case you've been utilizing your vacation for more productive or outdoorsy things than the rest of us, here's what the hubbub's about. Making a Murderer details the story of Stephen Avery, a Wisconsin man who — after being wrongfully imprisoned for 18 years for a rape he didn't commit — decided to file suit against the Manitowoc County Police for his initial (and rather suspect) persecution. It wasn't long after Avery had begun laying the groundwork for a civil complaint that he charged with murder, convicted, and given a life sentence.
The series, which spans 10 episodes, has the same "I need to know!" urgency as Serial — and it's subsequently sent many of us on Netflix binges to find out more about the Avery case. (Or, if you're like me and needed instant gratification, it propelled you straight to Wikipedia.)
It seems Seth Meyers became as obsessed with the show as the rest of us over his two-week vacation, because he perfectly recreated the show's accents and halting phone conversations in his parody. The video plays as a conversation between Meyers and a staffer, who's telling him he needs to return to his talk show job at NBC. Meyers pleads with them, telling them he'd rather stay home.
"I gotta come back?" he asks. When the staffer tells him what time the show is on (12:35 a.m.), Meyers replies, "God... that's late."
In other words, Meyers is simply representing how we all feel coming back to work after our Christmas dinners, New Year's festivities, and caffeine-fueled Netflix binges.
Sadly, the staffer on the other of the line insists. "They don't got no more re-runs," they lament.
*Sigh.* Adulthood is tough, guys. But at least you can take a break from it at some point today and watch Seth Meyers' hilarious parody video. (Then go watch the full season of Making a Murderer, if you somehow haven't already, please.)
Images: Late Night With Seth Meyers/YouTube (4)