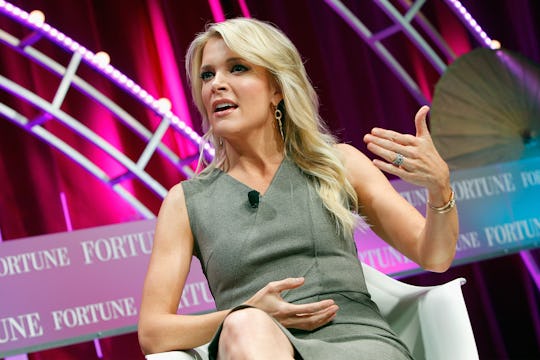 Paul Morigi/Getty Images for Fortune/Time Inc
Sexist Megyn Kelly Reactions From The GOP Debate That Prove Just How Unhinged Twitter Can Be
If nothing else, Megyn Kelly is a saint. Over the past few months, the Fox News lead anchor has been wading through the political waters while simultaneously batting away rabid Twitter attacks from the likes of Republican presidential front-runner Donald Trump, who seems hell-bent on taking her out for daring to question a smattering of his previous misogynistic statements. Just this week, Trump once again pounced on the anchor's perceived failings, promising not to attend the seventh and final GOP primary debate before the Iowa Caucuses if Kelly was kept on as a moderator (a promise on which he followed through with gusto). But while Trump may not have been present at the Fox News/Google showdown in Des Moines, Iowa on Thursday, a wave of sexist reactions to Kelly's debate performance more than accomplished whatever Trump, in absentia, could not.
From remarks about the anchor's hair to abhorrent commentary about her body (of all things), Twitter was rife with derogatory insults aimed at mocking Kelly and her fellow Fox News moderators, Bret Baier and Chris Wallace. "@megynkelly, you [sic] hair looks better longer," tweeted one viewer, missing the mark and the focus of the evening's festivities in general.
Things only went downhill from there, with comments ranging from smarmy to downright vile:
All in all, the terrible rhetoric floating around Twitter during Thursday's GOP debate wasn't entirely unexpected. After all, Kelly has withstood similar remarks out of the Trump camp itself, with the billionaire mogul casually (and regularly) retweeting posts that include demeaning descriptors of the anchor.
"And this is the bimbo that's asking presidential questions?" a supporter wrote in a post retweeted by the GOP front-runner Thursday night, including a photo of the anchor in a black satin slip-dress (the picture itself was pulled from a GQ photo-spread that Kelly had agreed to in 2010).
No matter whether you agree with her politics or not, the general reaction to Kelly's moderating performance this week did not merit the response it received from the murky corners of social media. Thankfully in the end, Kelly herself came out on top.