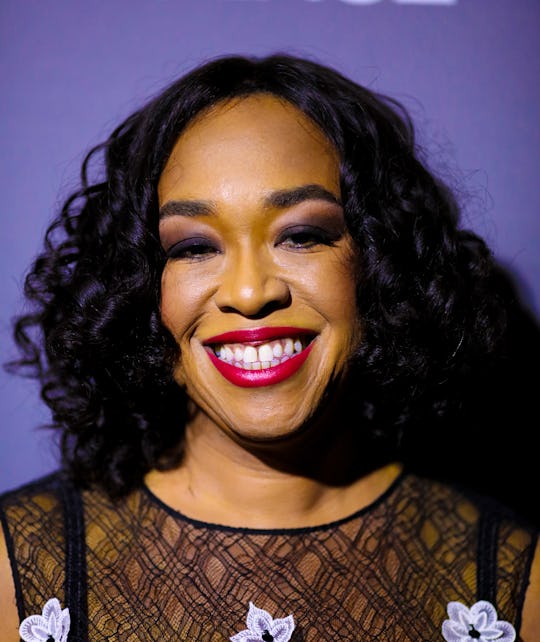 Shonda Rhimes Was Snubbed By 2016 Golden Globe Nominations, But She's Probably Not Sweating It
The powerhouse creative force behind wildly successful shows like Grey's Anatomy, Scandal, and How To Get Away With Murder, Shonda Rhimes, was not nominated for a Golden Globe award in 2016. While Viola Davis was nominated for a Golden Globe for Best Actress in a Drama Series for her performance in How To Get Away With Murder, a show on which Rhimes is executive producer, Shonda herself received no nominations, neither did her other shows Grey's Anatomy or Scandal, nor any of the actors on those shows.
Not that Rhimes should be crying into her cereal this morning: The celebrated showrunner and writer already has the three past Emmy Award nominations to her credit, plus the awards she's won from the Writer's Guild of America, the Producer's Guild of America, and the Director's Guild of America. She also holds a Golden Globe from Grey's Anatomy's 2007 win for Best Television Series.
And after Thursday morning's 2016 Golden Globe Nomination Announcement, it appears Rhimes will have to be happy with the amazing awards she's already won, at least for now, since she was completely snubbed from the awards categories this year.
Considering her incredibly full schedule between running multiple shows, releasing best-selling books, and raising her three kids, something tells me the Year of Yes author isn't going to waste much time worrying about the nods of praise she isn't receiving.
Image: Mark David/Getty Images