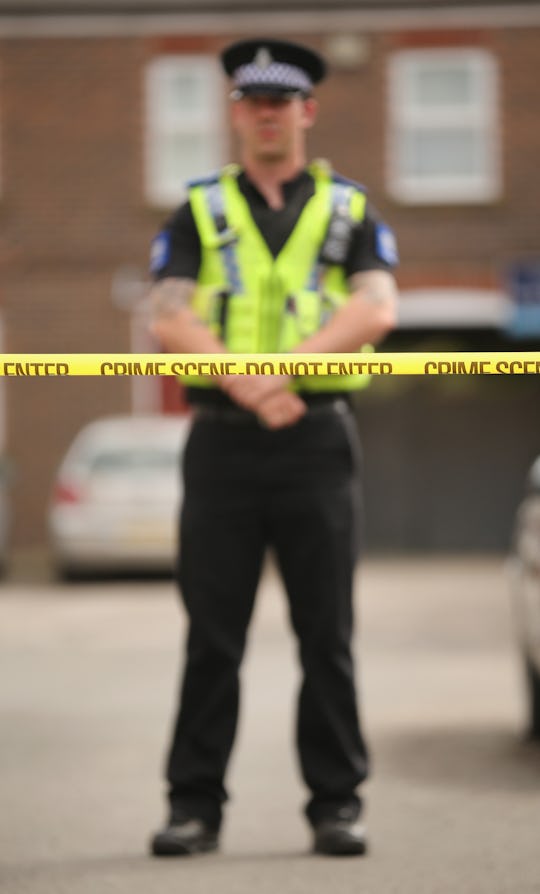 Christopher Furlong/Getty Images News
Shooting At Arizona High School Leaves At Least 1 Dead — UPDATE
Police investigated a shooting at an Arizona high school that left two people dead on Friday, according to ABC 15 News. Two female, 15-year-old sophomores were fatally shot, and a firearm was found near their bodies. Glendale police spokeswoman Tracey Breeden told KPHO that Independence High School parents should not worry. "Your children are safe and this is not a dangerous situation," Breeden said, according to The Arizona Republic. Glendale police tweeted that the school and surrounding neighborhood were safe, and 12 News reported that police are not searching for the shooter.
Police could not confirm how the two students were connected, according to NBC, or whether the shooting was a murder-suicide or a double suicide. "There were, to our knowdedge, absolutely no threats made at the school ... before, during or after," Bredeen said at a news conference. No students had come forward as witnesses to the incident.
According to Fox, the shooting was an isolated incident and an active shooter did not remain at the Glendale high school. The campus remained on lockdown throughout the day, and parents were asked to wait at a nearby Walmart, where students were then bussed over. Emergency crews were seen on site just after 8 a.m., including police, ambulances, and fire crews.
Both the governor of Arizona, Doug Ducey, and the mayor of Glendale, Jerry Weiers, took to Twitter to express their condolences. Arizona Sen. John McCain said he was "monitoring [the] shooting at Independence HS," on Twitter.
Glendale was already the scene of an armed hostage situation at an elementary school in 2000, when 14-year-old Sean Wayne Botkin reportedly returned to his former elementary school and held a teacher and her class hostage. After speaking with the teacher and a SWAT negotiator, Botkin eventually released all 30 hostages without harming anyone, according to The Tucson Citizen. In January, another shooting took place at the scene of a house party, where multiple people were injured. Fox reported that all five suspects' ages were in the 16 to early twenties range.
Mayor Weiers spoke at a news conference following the incident at Independence High school and said city officials were "very sad to see this tragedy," according to NBC. He also reassured the public that Independence High School was one of the safest schools in the area.
Details about the teens' identities and whether anyone else was in custody were not released.
This story is developing...