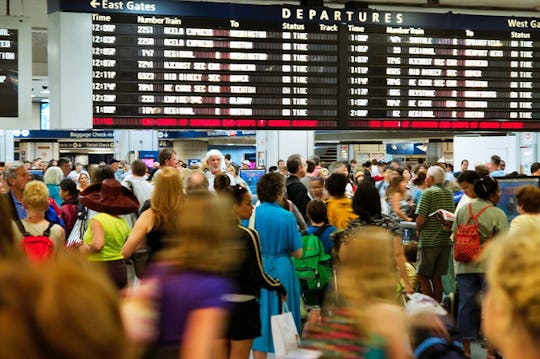 Matthias Rosenkrantz/Flickr
Shooting Near Penn Station In New York Leaves 1 Dead, 2 Injured — REPORT
One man has died and two others are injured following a shooting near Penn Station in New York City Monday morning, the New York Daily News reports. Police have closed off several streets near the area surrounding 8th Avenue and 35th Street following the 6:15 a.m. shooting and are currently investigating. No suspects have been apprehended.
According to NBC News, a confrontation occurred inside of a McDonalds between the three victims and the alleged shooter (described so far by the NYPD only as "heavyset"). The victims then left for the nearby subway station and were followed by the heavyset man, who then allegedly opened fire at point-blank range. One victim, reported to be 43-year-old Angel Quinones, was shot in the neck and was found at the bottom of a staircase leading to the subway. He was pronounced dead at the scene. A second man, thought to be 45-year-old William Lamboy, was shot in both the neck and stomach, and is currently in hospital in critical condition, while the other, reportedly 48-year-old Eddy Torres, was shot in the leg and is expected to survive. 
CBS News reports that detectives were seen interviewing people at the McDonald's in question, as well as individuals at a methadone clinic at the nearby West Midtown Medical Group. The Associated Press reports that all three victims allegedly had records of drug-related arrests, and that a patient of the methadone clinic who claimed to know the victims said that Quinones and Torres had been coming to the clinic themselves for years.
Michael Gessow, a 39-year-old man from the Bronx who is also a patient of the methadone clinic told the Associated Press that he would never have expected the news of the shooting: 
"This kind of thing doesn't happen over here. There's a group of us here that don't let things like this go down here. They were real nice guys, straight guys. I can't believe it."
Image: Mathias Rosenkrantz/Flickr