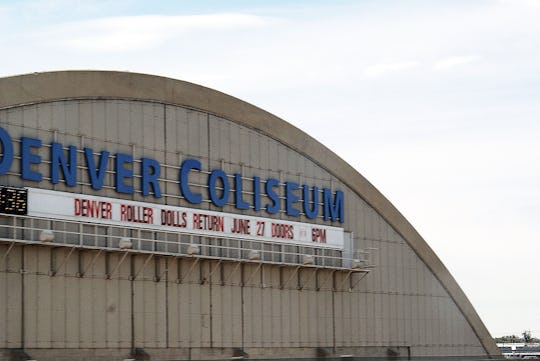 Bradley Gordon/Flickr
Shooting, Stabbing Reported At Denver Coliseum, & Here's What We Know So Far
On Saturday afternoon, Denver Police have responded to a reported shooting and stabbing at Denver Coliseum that took place just before 1 p.m. local time. According to police spokesman Sonny Jackson, two people have been shot and one person stabbed; no information has yet been released about the severity of any victims' injuries.
Update: Denver Police spokeswoman Raquel Lopez told reporters in a press conference Saturday that one person was killed in the shooting at the Denver Coliseum. Lopez also shared that there are "multiple other victims" but did not elaborate further on the total number of victims or the conditions of those injured. In addition to the multiple victims mentioned by Lopez, other people have been evacuated from the complex. According to Denver Health, paramedics have transported nine people to area hospitals as a result of the violence on Saturday.
The Colorado Motorcycle Expo — one of the largest motorcycle events in the country — is currently taking place at the Denver Coliseum through Sunday, at the National Western Complex. According to Lopez, no arrests had been made at the time of Saturday's press conference; additionally, she could not say if Saturday's violence was gang-related.
This story is developing...
Image: Bradley Gordon/Flickr