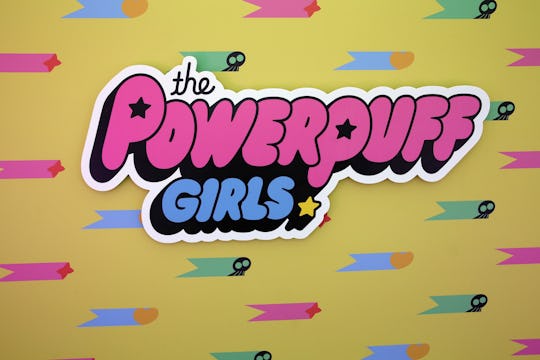 Robin Marchant/Getty Images Entertainment/Getty Images
Should Your Kids Watch 'The Powerpuff Girls'? The Reboot Is Finally Out
Nostalgia is upon us – especially for moms and dads who were fans of The Powerpuff Girls. The cartoon, created by Craig McCracken, has recently been rebooted since its 1998 to 2005 run, and, if you're a millennial parent today, there's a good chance you even watched the show as a kid or teenager yourself. But what about kids today, should your kids watch The Powerpuff Girls? Whether or not you were a fan of the show that many perceived as a celebration of feminism with sisters Bubbles, Blossom, and Buttercup fighting crime like nobody's business, you may be wondering if you'll encourage your child, the potential next generation of Powerpuff fans, to embark on the cartoon's new journey. Should they?
The Powerpuff Girls' reboot premiered on April 4 on Cartoon Network, and while viewers seemed to have mixed reviews about the new episodes, the show's core premise is something for parents to think about.
Blossom, Bubbles, and Buttercup are young girls who protect their hometown, Townsville, from villains like Him (a pretty freaky looking character FYI), Mojo Jojo, Gangreen Gang, and others. Their superpowers were created by Professor Utonium, who accidentally spilled "Chemical X" in the mixture when creating the Powerpuff Girls, which ultimately gave them their powers.
What Does Powerpuff Girls Mean For Parents Today?
In 1998, the idea of your child watching a cartoon featuring three superhero girls kicking butt while addressing issues of equality, was likely taboo. Thankfully, 18 years later, society has improved on the way we portray women on TV and film as a whole. And there are a lot more girl and women role models on TV, like Rey from Star Wars: The Force Awakens and animated show Doc McStuffins for examples. But, lets be real, we still have a lot of work to do. So there's definitely a need for another show that features girls as the heroes, who are not one-dimensional and can address sexism, provide comic relief, and fight villains all at the same time.
Are There Parental Concerns?
With easy Internet access, and a plethora of smartphones and gadgets available, it's getting harder and harder for parents to shield children from just about anything. And, if violence is a concern, some parent critics have noted in the past that the show may be too violent for some young viewers.
On Common Sense Media, a site dedicated to parents, teachers, and policymakers, some parents have left negative reviews about the show's violence.
"Not only did I hear inappropriate language (which another preschooler pointed out to her mom), and witnessed other girls copying the violence they saw onscreen with each other in the bounce house later, but now my 5-yr-old is waking with nightmares about the scary villains she saw," one parent to a 5-year-old commented.
While others on the site have claimed that the overall message of empowerment outweighs its respective violence. "I watch this show with my [6-year-old], who definitely understands the cartoony nature of the violence, and does not take the girls as role models because - as she says herself - 'I don't have superpowers; I get to argue instead of fight!'" another parent wrote.
Is The Show Inclusive?
While the depiction of super-powered girls fighting crime is empowering, as intersectional feminism continues to be a part of the conversation today, it would be interesting for parents to see whether the reboot will feature girl characters of color.
According to a 2014 Daily Mail interview, Tara Strong, the original voice of Bubbles, reportedly said she hoped for a black Powerpuff Girl. "I would have loved to see a black Powerpuff Girl, I really wanted to see it happen," she told the MailOnline.
Cartoon Network has made some efforts in inclusivity with its launch of Powerpuff Yourself, a website that allows you to create your own Powerpuff Girl, with different skin tones and hair styles to choose from. "The team worked around the clock to create tons of different options and be super inclusive," Cartoon Network's Senior VP of marketing told The Mary Sue.
The truth is, a lot has changed in society since The PowerPuff Girls first aired, but with an existing gender pay gap, sexual harassment issues, objectification, body-shaming and breastfeeding-shaming, to name a few issues women still deal with on a daily basis, the need for positive and affirmative images of girls and women on TV is still needed. So, The PowerPuff Girls reboot seems like it's worth checking out.