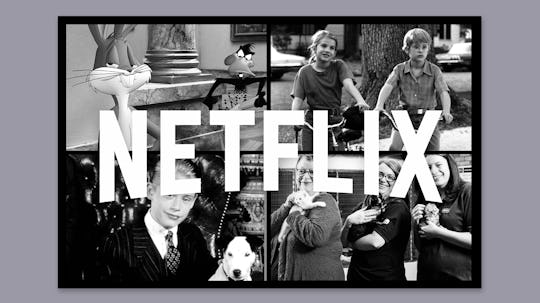 Netflix/ Caroline Wurtzel
'Bob Ross' Collections & More Family-Friendly Entertainment Leaving Netflix In June
As the saying goes, all good things must come to an end. But before that happens, you and your kids will need to check out all of the family-friendly shows and movies leaving Netflix in June 2020 before it's too late. Crisis averted.
Perhaps the most notable series to leave Netflix is the two incredibly relaxing collections of Bob Ross. But along with everyone's favorite big haired and totally chill painter, a few other shows and movies will make way for new content in the coming weeks. So be sure you don't miss the opportunity to show your kids classics like 1991's My Girl and Richie Rich starring Macaulay Culkin, or to stream some more recent shows that aren't sticking around.
The good news is that for all the content that goes away each month, Netflix releases a new batch of series and movies that will air in their place. For instance, a new Pokemon series called Pokemon Journey is on its way on June 12 and it can help ease the sting of some of the things that will leave that same month. In the meantime, let's take a look at what you can expect to see leave Netflix in June 2020.