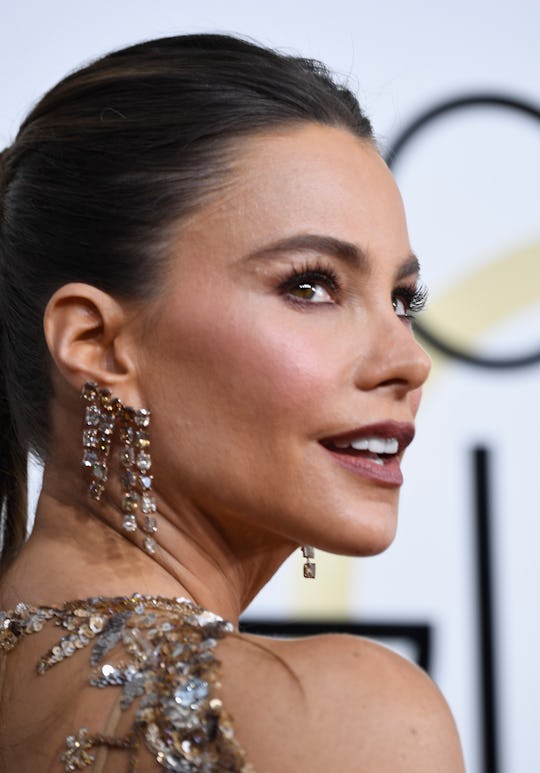 Frazer Harrison/Getty Images Entertainment/Getty Images
Sofia Vergara Moves To Protect Her Embryos
In December, actor Sofia Vergara's ex-fiancé Nick Loeb put an end to his two-year legal battle for her frozen pre-embryos after he voluntarily dismissed the case without prejudice. Now Sofia Vergara hopes to block Nick Loeb from accessing her embryos in the future. The case has been an interesting one when it comes to women's rights to her embryos and whether embryos qualify as people deserving of rights (courts have said they do not).
On Tuesday, Vergara filed a new lawsuit asking the State of California's Superior Court to permanently block Loeb from trying to gain custody of the pre-embryos they froze in 2013, according to E! News. The Modern Family star has taken legal action because she believes that her ex-fiancé would continue to go after full custody of the embryos and "attempt to obtain a legal decree that will ultimately grant him control," the entertainment website reported.
Vergara, who split from Loeb in 2014, is asking for declaratory relief that would ultimately uphold the original contract the pair signed with the Art Reproductive Center four years ago. In particular, the 44-year-old actor's court order seeks to prohibit the center from releasing the frozen pre-embryos "for any purpose" without "'explicit mutual written consent' of the other party," according to Refinery29. That means, if Loeb were to somehow gain access to the embryos, he would not be able to implant the fertilized ova in someone else and bring them to term without Vergara's authorization.
If California's Superior Court grants Vergara's court order, her ordeal with Loeb will finally come to an end. For the last two years, Loeb has held steadfast to his claims on the Hot Pursuit star's embryos, which were frozen when the former couple were considering a second round of in-vitro fertilization. Vergara broke off their engagement in May 2014 before the two female pre-embryos could be implanted in another surrogate, according to E! News. Loeb filed a lawsuit in August for the right to implant them in a surrogate, claiming at the time that Vergara wished to have the embryos destroyed. Vergara's lawyer dismissed the lawsuit as "uncredible." And Vergara herself has maintained that she's wanted to keep the pre-embryos "frozen indefinitely." Loeb, in what appeared to be an attempt to shame Vergara, wrote in a New York Times op-ed last April that freezing embryos "forever is tantamount to killing them."
It seemed to have come to an end in December, when Loeb dropped his suit against Vergara. But that apparently was a psych-out. A person identified as James Charbonnet quickly lodged a lawsuit against Vergara that same month in the state of Louisiana, according to the Daily Beast. Charbonnet listed Vergara's two embryos, which he named "Emma" and "Isabella," and himself as plaintiffs (he designated himself a trustee to a fund dedicated to the pre-embryos). The Daily Beast reported that the right-to-life suit sought to take advantage of Louisiana's 1986 personhood law that:
grants embryos the explicit right to sue and be sued, prohibits their ownership or destruction, and requires any dispute to their futures be resolved in their "best interests."
Although a long-shot, one lawyer told the Daily Beast that she doesn't expect the right-to-life case to be dismissed in the exceedingly anti-choice state because it seems Charbonnet had done his due diligence when filing the suit. (Charbonnet, it should be noted, has no apparent ties to Loeb or Vergara.) Still, the lawsuit is a creep move, one that not only ignores a legally-binding contract, but also completely dismisses and devalues the rights and wishes of the actual woman who made the eggs in the first place. Let's hope Vergara wins her court order so she could be done with this mess.