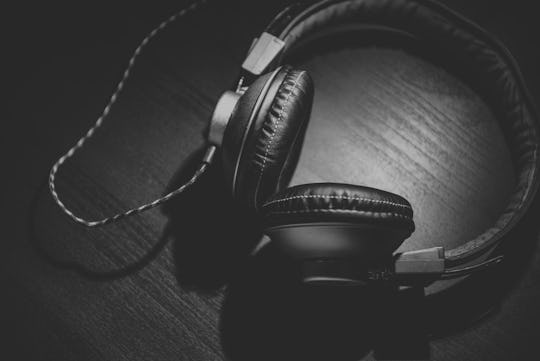 Spotify's 2015 Year In Review Playlist Will Show You Which Songs You Played To Death This Year
It's time to discover the soundtrack to your life. Well, your life for the past year anyway. Spotify's Year in Review feature gives you the ability to discover just what you've listened to in 2015. The custom playlist lets you find out everything from the tracks you've listened to most to the total minutes you've spent streaming music. (26,000 minutes in my case. That's 18 days. It's fine. It's casual. Don't look at me.)
Wondering if your listening preferences match up with the rest of the world? Spotify reports that the most streamed artist of 2015 is Drake (1.8 billion streams), while Rihanna is the most streamed female (more than 1 billion streams). The most streamed song is Major Lazer & DJ Snake's "Lean On ft. MØ", but The Weeknd's Beauty Behind the Madness is the most streamed album. The most streamed artist of all time? That honor goes to Ed Sheeran with a cumulative 3 billion streams.
If you'd like to add even more time to your listening total for 2015, Spotify created playlists for most streamed female artists, male artists, global groups, and global viral tracks, in addition to the "Top 100 Tracks of 2015" both globally and in the U.S. Hello Giggles also recommends checking out the "Play it Forward" playlist customized to your tastes. Too cool!
No matter what 2015 sounded like to you, Spotify's Year in Review can give you a ridiculously exciting tour through your personal musical history. Untangle your earbuds — you've got some listening to do!
Image: Corey Blaz/Unsplash