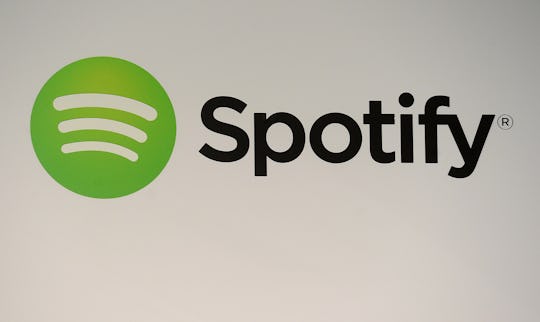 EMMANUEL DUNAND/AFP/Getty Images
Spotify's New Kids Category Is More Than Just Tunes, Which Is Music To Every Parent's Ears
On Tuesday, Spotify announced it would be relaunching the app's "Kid's" category in an effort to offer a more enriching and interactive experience. While the "Kids" section previously focused on children's music, Spotify's new "Kids" category, which is called "Kids & Family" — will feature vocabulary and language-development activities alongside music to help promote brain development. In fact, as Kerry Steib, Spotify's director of social impact, told CNET, the combination of these activities is imperative for children aged 0 to 3:
We geared the playlists toward parents with younger children because the research shows that music and music experiences including singing with children from birth can promote early brain and language development, especially among children ages 0-3.
However, the changes will not just affect young children; CNET confirmed that, with the relaunch, Spotify added a slew of new content to its 3 to 5 playlists as well.
The new playlists fall into one of two categories: they are either super focused — think "Disney Hits" or toddler tunes or "The Ultimate OMG Playlist" (and no, I don't know what that is) — or they are thematic, which means they focus on everyday activities, like bath time or "sleepytime" or "going on a drive." According to CNET, it is the thematic playlists that have undergone the greatest changes, as it is those that prompt parents and their children to have some sort of conversation or actively engage in an activity in between songs.
What sort of activities? Well, according to TechCrunch, one type of prompt is "what should be our next song?" while another type of prompt may encourage parents to dance with their kids, or ask children to jump, wiggle, and clap.
Spotify initiated the change after reviewing research provided by Too Small To Fail initiative, a joint initiative of The Clinton Foundation and The Opportunity Institute, and with Vroom, an initiative of the Bezos Family Foundation. Additionally, Spotify is now working with several other organizations to ensure they can expand the playlists included in the "Kids & Family" section — organizations like Univision, the GRAMMY Museum, VH1 Save the Music Foundation, Fatherly, The Bump, Carnegie Hall, Gerber, and ZERO TO THREE.
All of the voiceovers and playlists are available in English and Spanish, and the prompts were read by some of amazing celebrities, including Fantasia, Sarah Michelle Gellar, Laurie Berkner, Tyler Perry, and Wiz Khalifa. And the best news: the new playlists will be updated regularly.