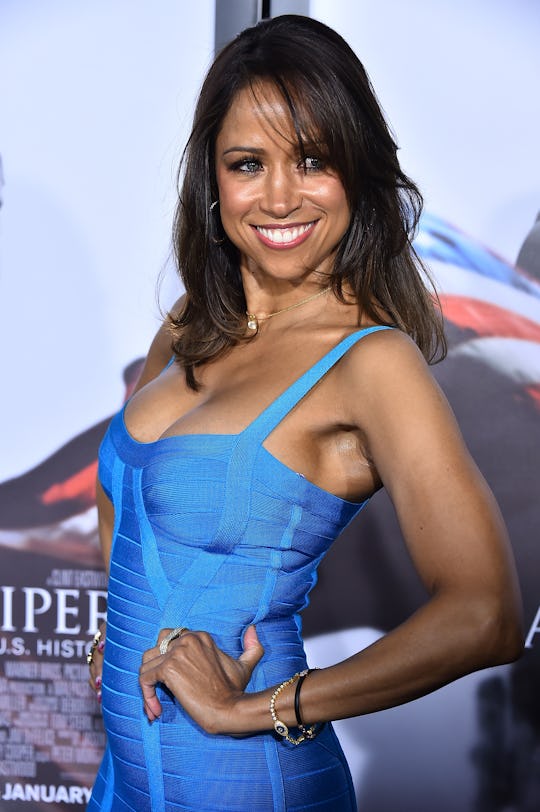 Theo Wargo/Getty Images Entertainment/Getty Images
Stacey Dash's Transgender Bathroom Comments Are Especially Offensive
Actress Stacey Dash has recently spouted comments so repulsive and hateful, they make her character in 1995's hit movie Clueless seem like a genius. In January the Fox News host made waves when she said black history month and Black Entertainment Television should not exist. But it was Dash's transgender bathroom comments this week that were especially offensive.
When pushed about her support for laws that force transgender people to use bathrooms aligned with their birth-assigned sex, Dash told Entertainment Tonight that transgender individuals' rights didn't trump her own, and that they should "go in the bushes" instead of a public bathroom.
"[Transgender individuals and their respective movement] infringe upon my rights too much," Dash said. "OK, then go in the bushes. I don't know what to tell you, but I'm not gonna put my child's life at risk because you want to change a law."
The actress called the transgender bathroom movement "tyranny by the minority, saying, "Why do I have to suffer because you can't decide what you wanna be that day?"
Dash later defended her comments in her blog, detailing cases of girls who have been attacked and filmed in women's dressing rooms and bathrooms, and called for Entertainment Tonight to release the entirety of the video.
"Does that sound heartless and mean? It's not," Dash said. "I have been hit and hurt by men, and I will NOT stand by and let the MINORITY of the people put everyone at risk." (In her book Dash specifically discusses suffering sexual and physical abuse in her childhood.)
Of course, Twitter was having none of it.
Some suggested Dash was more dangerous to their children than transgender people:
Others suggested Dash take matters into her own hands:
Jenner is not the only person Dash slams in her book, which will be published June 6. She also took on Lady Gaga, calling the singer's anti-bullying project, the Born This Way Foundation, a vehicle for promoting "her liberal agenda." (The blog discusses gay marriage and teens coming out as transgender. )
Whatever your views are on transgender bathroom rights, suggesting that transgender people should pee in the bushes is a step too far. Given her history of controversy, I'm sure this isn't the last we'll hear from Dash.