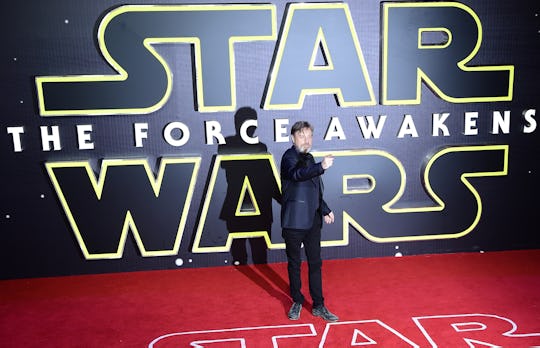 Leon Neal/Getty
'Star Wars' Makes Box Office History With Fastest $1.1 Billion Worldwide Record
The Force is strong with this one: Star Wars: The Force Awakens has made $1 billion dollars in global ticket sales, making it the first film to do so in the fastest amount of time. That's right: Billion with a capital B. Star Wars reached the impressive number of ticket sales in just twelve days, beating the previous record holder, Jurassic Park, by just one day. Since its U.S. premiere thirteen days ago, Star Wars has already shattered several box office records: Star Wars: The Force Awakens just took the record for the highest grossing opening weekend — a modest $529 million. The Force Awakens has also smashed records for U.S. Christmas Day sales as well, earning a whopping $49.3 million, nearly double the previous record holder, the 2009 hit Sherlock Holmes, which only earned $24.6 million.
And these aren't the only records that the seventh installment in the space opera franchise has either broken or set: The Force Awakens is Disney's biggest international opening at $281 million and the widest IMAX release in 940 IMAX theatres worldwide. Seriously — Star Wars is cleaning up: Just take at look at this list of box office records set by Star Wars: The Force Awakens on Wikipedia.
Apparently Disney took Yoda's advice to heart: "Do or do not. There is no try" — because clearly, they didn't have to try very hard to knock the long-anticipated seventh Star Wars film out of the park. Not only has Disney got themselves a record-shattering blockbuster, it looks like they've set up this next set of Star Wars films to be classics for sci-fi-loving generations to come.
Images: Leon Neal, Noam Galai/Getty; Lauren Stardust/YouTube