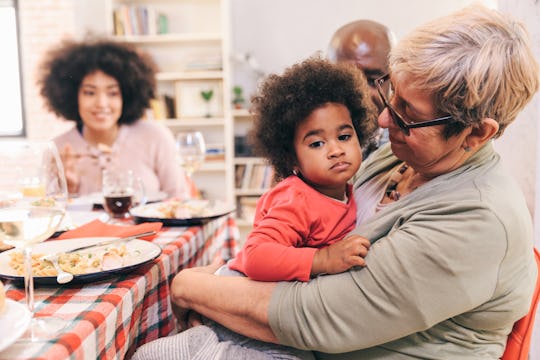 valentinrussanov/E+/Getty Images
20 Sweet Quotes For Grandparents Day To Celebrate This Perfect Bond
There are days dedicated to celebrating mothers and fathers (absolutely necessary, obviously), so of course there should also be a day dedicated to celebrating grandparents. It just makes perfect sense. Grandparents are such a special part of life, and having some Grandparents Day quotes to tell them how much they mean to you and your family is a must.
Grandparents offer guidance, love, support, and a whole lot of fun, and they often feel like a safe haven when things aren't going your way with your parents. Celebrating them is a no-brainer, and the holiday actually has an interesting backstory to it. It all began back in 1969, when a 9-year-old boy named Russell Capper sent President Nixon a letter asking for a day to celebrate grandparents. Not long after, Marian McQuade was recognized nationally by the U.S. Senate and President Jimmy Carter as the founder of National Grandparents Day. She wanted to show young people how important seniors are, and used the day to encourage young people to "adopt" a grandparent if they needed to.
Take this day to spend time with your grandparents and learn more about their lives. And be sure to show them at least one of these quotes to really make them smile.