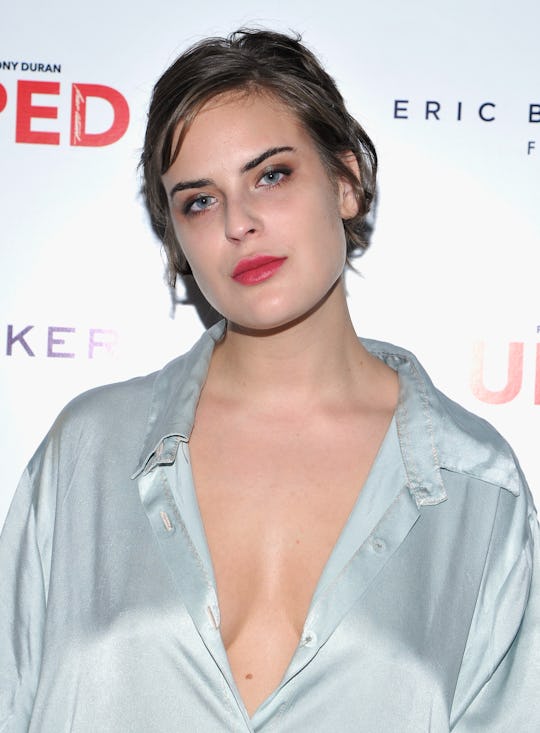 Getty Images
Tallulah Willis Has Tony Hawk's Name Tattooed On Her Butt, & We're Confused Too But YOLO — PHOTO
You really do only live once, so the fact that Tallulah Willis tattooed Tony Hawk's name on her butt is really no big deal. Right? (Everyone just nod here.) Bruce Willis and Demi Moore's 21-year-old daughter posted a shot of her behind with the pro-skater's name scrawled on the upper left cheek while giving her Instagram followers the middle finger. She captioned the photo @TonyHawk, though. So maybe she's giving him the finger? Is it an inside joke? Was he doing flipkicks in her parking spot and she's mad? We might never know, because the tattoo is just his name in plain black all-caps and an Instagram mention.
She also got "obviously magic" tattooed on her arm just under her elbow in what appears to be the same Drake "If You're Reading This" type font. This time we got more info: Willis tags @SeanFromTexas, the artist from Tattoo Mania in West Hollywood. Complicating everything: E! has tracked down a picture of Tallulah with her dad and family posing with Tony Hawk on December 10, 2005. Exactly ten years later. Is this a sign? What's good, Tallulah?
There's no real explanation on the Internet to explain her engraving his name on her butt, but who needs one, really?
Tony Hawk was and will always be a hero, so why not ink his name onto your cheek? Also, Sean's work is pretty awesome, if you like minimalist, sardonic humor permanently on your body, which again...who doesn't, really?
I mean, that's hysterical. And yet, one can't help but wonder about Tony Hawk. Is this an anagram? An Illuminati thing? A safe word? We may never know.
Images: John Sciulli/Getty Images; buuski/Instagram; seanfromtexas/Instagram