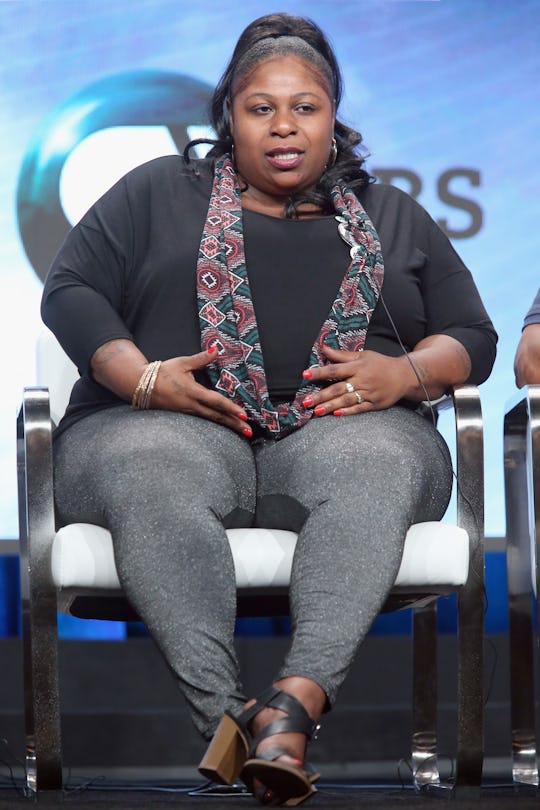 Frederick M. Brown/Getty Images Entertainment/Getty Images
Tamir Rice's Mother Speaks Out About Officer's Firing
Samaria Rice's 12-year-old son Tamir was shot and killed by Cleveland Police Officer Timothy Loehmann in 2014. Though Loehmann wasn't fired at the time, he was reportedly dismissed on Tuesday, for reasons unrelated to Tamir's death. Tamir Rice's mother spoke out following the officer's firing, and, though she found his dismissal to be a relief, was also sure to note many of the instances in which, she felt, the Cleveland police department failed her son as well as their community.
In 2014, a caller phoned the department to report a person with a gun that, they believed, was "probably fake" — a detail that the dispatcher failed to share with the officers. This reported person turned out to be Tamir, who was playing with a toy gun near a recreation center. Loehmann approached Tamir in a cop car and shot him within two seconds, video showed. In the end, an Ohio grand jury ruled the shooting justified, and no charges were sought against Loehmann.
Rice shared that she was "relieved" regarding Loehmann's firing on Tuesday, but found fault with the fact that the details of Loehmann's dismissal appear to have little to do with her son's death. Officer Loehmann was fired because, a panel found, he had "lied or omitted crucial information in his application's personal history statement," CNN reported.
The officer that accompanied Loehmann on that day in 2014, however, will face some consequences for his part in the circumstances leading to Tamir's death. Frank Garmback faces a 10-day suspension "because he violated tactical rules relating to how he drove to the scene that day [of the shooting]."
Whereas Rice is glad that Loehmann was terminated "because he should never have been a police officer in the first place," she said in a statement, "... he should have been fired for shooting my son in less than one second, not just for lying on his application. ... Garmback should be fired, too, for his role in pulling up too close to Tamir." Unsatisfied with the proceedings, she added, "We still need accountability. We want to make sure that [Loehmann] never gets re-hired again through the next process that they take."
These lengthy efforts have taken an obvious toll on Rice and her family. So far after the fact, there's still a battle to fight. "It was very overwhelming to drag this out and antagonize me and my family," she said. "It was too long of time."
Still, despite all of these missteps, Rice is continuously looking forward, rather than staying stuck in this horrible history. "As we continue to grieve for Tamir, I hope this is a call for all of us to build stronger communities together," she said.