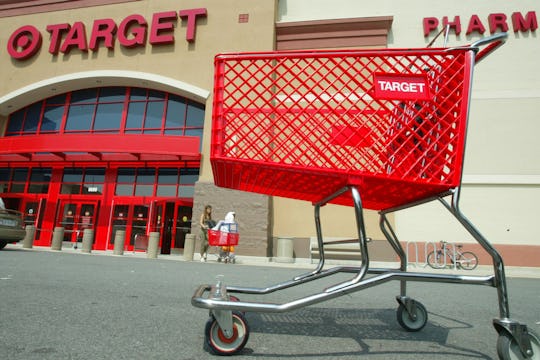 Alex Wong/Getty Images News/Getty Images
Whoa, America — Target's 4th Of July Sale Is Giving You 30% Off *Tons* Of Homewares
Sure, the Fourth of July is a day filled with barbecues, picnics, and fireworks designed to celebrate our nation's independence. While many people head outdoors to soak in the day, there are a few reasons you might want to kick it indoors — at least for a bit of time — instead. The primary one? Target's 4th of July 2018 sale. And as if the words "Target" and "sale" paired together aren't good enough news, get this: The store's Fourth of July sale is already happening and continues until 11:59 p.m. on July 4th.
With prices slashed by up to 30 percent on home items galore, as well as an extra 15 percent off indoor and outdoor furniture and rugs, it's kind of hard to pass up. (And, really, why would you?) I'm talking discounts on furniture, kitchen appliances, lighting, wall decor, fire pits, patio furniture, outdoor lighting, bedding, and that's just the beginning.
Oh, and if you've been waiting to get your hands on some nifty home technology, like the Nest Learning Thermostat, or a colorful Keurig Coffee Maker, then you'll find those, too.
And even though the sale is online only, this is just like any Target trip: You're leaving with more than "just one thing." Use the code "AMERICA" at checkout for deeper discounts on certain items and have fun.