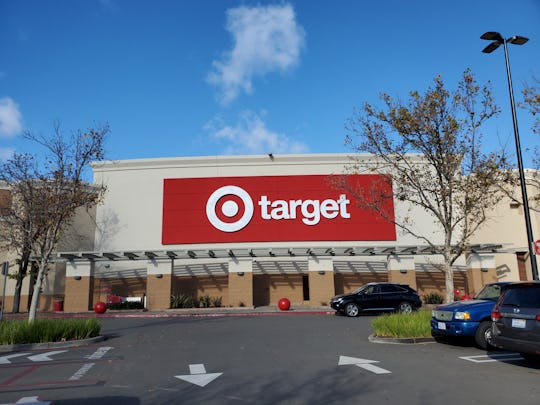 Smith Collection/Gado/Archive Photos/Getty Images
You Can Get A $10 Target Gift Card Just For Buying Baby Formula Or Diapers
Having a child is accepting that you will be hemorrhaging money for the rest of your life. Don't @ me — it's true. Just when the flow has your wallet feeling a little anemic, your best pal Target comes in clutch. Yep, the baby sale at Target is back, and everyone is excited.
As usual, there are several different "buy-two-get-a-gift-card" deals, but also some things that are truly going to surprise you. (I know I was shocked.) For instance, right now, if you buy the wildly popular Halo Bassinest, you get a free four-pack of Aden+Anais swaddle blankets. That is absolutely bananas, and a heck of a deal. The bassinest is only $190 for the base model — which is still amazing — and the four pack of Aden+Anais blankets retail for $35. Those blankets are lifesaving, and the bassinest is one of those items that pop up on absolutely everyone's registry because they are just that good. On top of that, if you order for same-day pick-up or delivery, you can save an additional $10 off of every $100 that you spend.
You can also get a $10 gift card when you buy two packages of infant formula with same-day service, a free $5 gift card when you buy wipes with same-day service, and there's also an insane amount of savings on clothes, with cute brands starting at just $4. Y'all, this is a good baby sale.