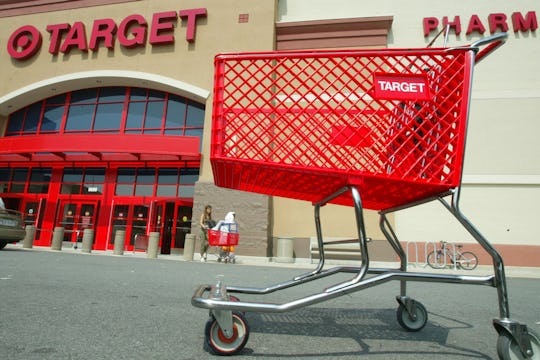 Alex Wong/Getty Images News/Getty Images
Whoa — Target Has $5 Tees, $10 Jeans, & .50 Crayons (!!) In Their Back-To-School Sale
I am a diehard Target fanatic. I go so frequently that the security guard greets me by name. I would be embarrassed, but since it's just a few blocks from my house, I'm really not. Where else can you buy a cute new outfit for work, pencils for your kid, and a 12-pack of craft beer? Nowhere in New York City, that's for sure. I hit it hard last night, because Target's back-to-school sale is the stuff that dreams are made of.
If you're looking for great bargains and tons of cute stuff, there truly is no better place to shop than Target. Plus, there's all the additional deals you can rack up by using their Cartwheel app and your Target Red Card. When it comes to Target's back-to-school sale, corporate really zeroed in on what parents need for their kids to start the year off on the best foot. The biggest draw is the sale on clothes and school supplies. They're selling $8 jeans, $5 graphic t-shirts, and essentials like crayons and colored pencils at rock-bottom prices.
Target also has plenty of unexpected items thrown into the sale that show the evil genius of the marketing team. I mean, not only did I spend hundreds of dollars on kids' clothes and supplies, but I also ended up with several pints of Halo Top, cropped jeans, and salt and vinegar chip, which were all on sale and strategically located near what I was originally shopping for. I tell you, they're diabolical.